How to choose this product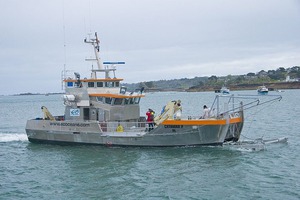 A work boat is one of a vast family of professional craft less than 25 meters in length designed for service, support, logistical and other tasks at sea.
Applications
These craft can be multipurpose or used for a specific type of operation. They include pollution clean-up vessels, dredges for shoreline maintenance and barges for cargo transport.
Technologies
Construction varies with operational needs, configurations ranging from rigid inflatables to barges. Metal hulls are more common than in recreational craft to withstand possible collisions during work at sea. Practicality is favored over comfort.