Sailboat blocks
53 companies | 1302 products
How to choose this product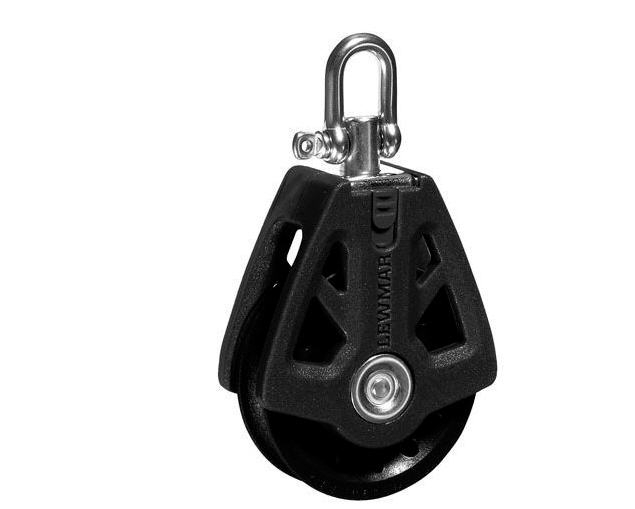 A sailboat block consists of one or more sheaves held between two cheeks or chocks. It increases mechanical advantage and can be used to alter the direction of lines running through it.
Applications
These devices have multiple uses on board including mainsail block and tackle, spinnaker sheet guide, barber hauler, hell block, deck block and downhaul tackle, among others.
Technologies
The great majority of cruising sailboat blocks are aluminum or stainless steel. Titanium blocks now can be found on some racing boats, while traditional craft have beautiful wooden blocks. Single, double and even triple blocks are used in block and tackle to increase mechanical advantage, as on a mainsail sheet.

Blocks can be attached via a becket, a swivel, a rotating tower with a jam or cam cleat, a fork, a fabric strop or be screwed to the deck or attached to another fitting. Blocks with narrow metal sheaves are used with cable or wire rope. Sheaves can ride on ball bearings, rollers or a simple friction axle. Ratchet blocks have internal teeth so that the sheave turns in one direction only, making it easier to keep tension on the line.
How to choose
Choice will depend on specific application, line diameter and the possible need for an integrated cleat. Blocks with rollers are generally the most efficient due to reduced friction and increased sturdiness.