How to choose this product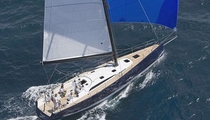 Sailboats are designed to be propelled by wind. Modern sailboats often possess engines to facilitate docking and mooring.

Crafts measuring over 15 meters are referred to as sailing yachts on NauticExpo.
Applications
Several types exist:
- Day-sailers (day boats, weekenders) are small-sized sailboats meant to be used for a daytime trip or a short cruise.
- Sailing yachts are used for leisure and touristic navigation
- Cruiser-racer sailboats are used in regattas, but maintain high living-comfort nonetheless
- Race sailboats are designed for regattas and sea races
- Sailboats are considered traditional or classical when they have been built a certain time ago or have been designed following time-proven architectural lines.
Technologies
Most modern sailboats are made of fiberglass or polyester fiber. Aluminum sailboats exist as well.

Composite construction materials cabn be found on competition crafts (carbon, epoxy...).

Wooden sailboats can still be found, but are becoming increasingly rarer outside luxury models.
How to choose
The type of navigation will determine the choice of the sailboat. Budget and/or mooring abilities will determine the craft's length and equipment quality.
Advantages
- Uses natural energy
- Unlimited navigation
Disadvantages
- Requires navigational knowledge
- Draft
- Heeling