The Online Boating and Maritime Exhibition

J Prop is the ideal propeller for cruising sailboats. Conceived and designed with the sailing people in mind, it is easy to install easy and easy to adjust, strong and efficient.
See the other products
Marine Propeller - JPROP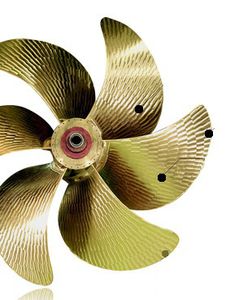 With its integrated technologies, Nakashima provides high-performance and high-quality propellers by optimally balancing propulsion efficiency, strength and vibration performance according to each customer's special requirements.
See the other products
Nakashima Propeller Co., Ltd.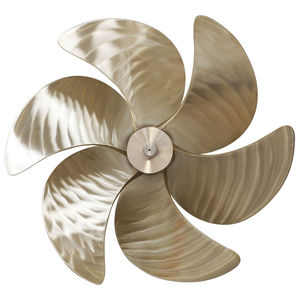 ... constantly innovating. The high performance C-FOIL propeller design is the latest development in propeller design. It has an improved, anti-cavitation, blade section shape which increases thrust and improves ...
See the other products
Teignbridge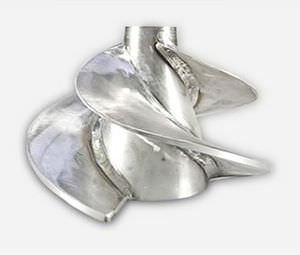 FEATURES Unique design three blade impellers offer huge performance gains over standard units More top end performance More mid range performance More load lifting capability Better hole shot Stops cavitation Less maintenance ...

Designed to be used for sailing boats, it offers minimum drag when sail-sailing. Ra = 0,2 ~ 0,25
See the other products
Hélices y Suministros Navales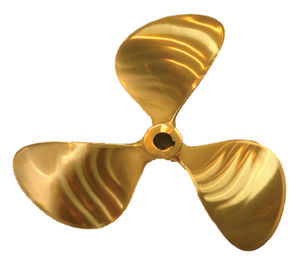 boat propeller
CompuFlow 3B
... to the propeller jet stream therefore minimizing the slippage commonly associated with average three blade propellers. The design is also suitable for commercial users who wish to optimize their boat's ...
See the other products
Austral Propeller

... series of propellers. The design has been modified with increased blade area, refined blade chord distributions, and optimized blade section geometry to be better suited for highly loaded, limited tip clearance applications. ...
See the other products
Michigan Wheel Corporation

Power take offs Single or multiple P.T.O.'s are available in various configurations, and can be delivered with or without separate clutches. 
 Single, twin or triple P.T.O.'s are available for generator and pump drive. The single version ...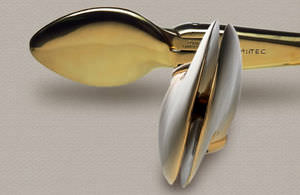 racing sailboat propeller
MARK III ELIPTEC
... generation of Martec folding props. And it%u2019s the lowest drag sailboat propeller anywhere. Thirty years of continuous development and improvement has resulted in a folding propeller with the lowest ...
See the other products
Martec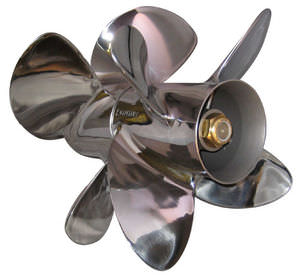 ... combination of eight blades. Designed to work on the *Bravo III, *Yanmar ZT350 and *Mercruiser Zeus drives, these twin four blade propellers are so efficient they blow the competition out of the water.
See the other products
Signature Propellers

... BLADES • Streamlined original design • 40 years of proven performance and reliability • Lowest sailing drag of any feathering propeller • Outstanding reverse power • Internally adjustable pitch • 2 Blade is ideal for ...
See the other products
MaxProp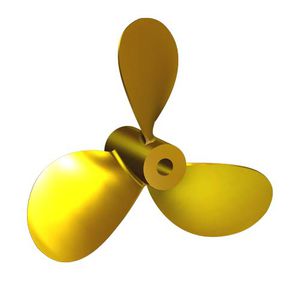 Our production range includes a range of 3-blade propellers, 4-blade propellers, 5-BLADES propellers, propeller blades 6
See the other products
Italian Propellers S.r.l.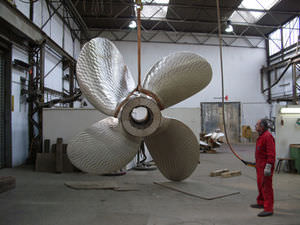 ... research vessels. As unique as the ships themselves are the propellers designed for these ships and their specifications. They can be designed and manufactured as open or ducted propellers, as single ...
See the other products
Schaffran Propeller + Service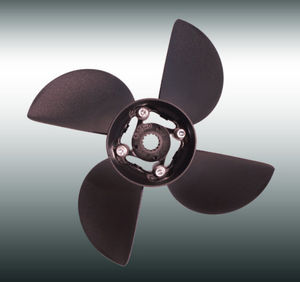 Art no: 4901 Propeller diameter: 10,4" Pitch range: adjustable from 11" to 17" Spline count: 14 Propeller shaft diameter: 19mm Gear Case diameter: 74/78mm Included in box: -Propeller ...
See the other products
ProPulse

See the other products
RP Magne

The VARIPROP 2-blade (DF 80 and DF 107) is the standard propeller for smaller sailing yachts with an output of 6 – 40 kW. The 2-blade is ideal for such sailing yachts since it has very high efficiency under power, as ...
See the other products
SPW

... experience in feathering propeller design and in 2006 took the brave decision to design and manufacture a fully feathering propeller in the UK when many companies were moving production to China or India. ...
See the other products
Darglow Engineering Ltd.

3-bladed manganese bronze propeller, diameter 12", pitch 10". Disk area ratio Fa/F = 0.52. For 25 mm shafts with taper 1:10

4-bladed manganese bronze propeller, diameter 14, pitch 10". Disk area ratio Fa/F = 0.69. For 25 mm shafts with taper 1:10.

HIGH PERFORMANCE PROPELLERS The high performarmance Turning Point Propellers are available in stainless steel and aluminum for all types and brand engines. Specially designed propeller ...