How to choose this product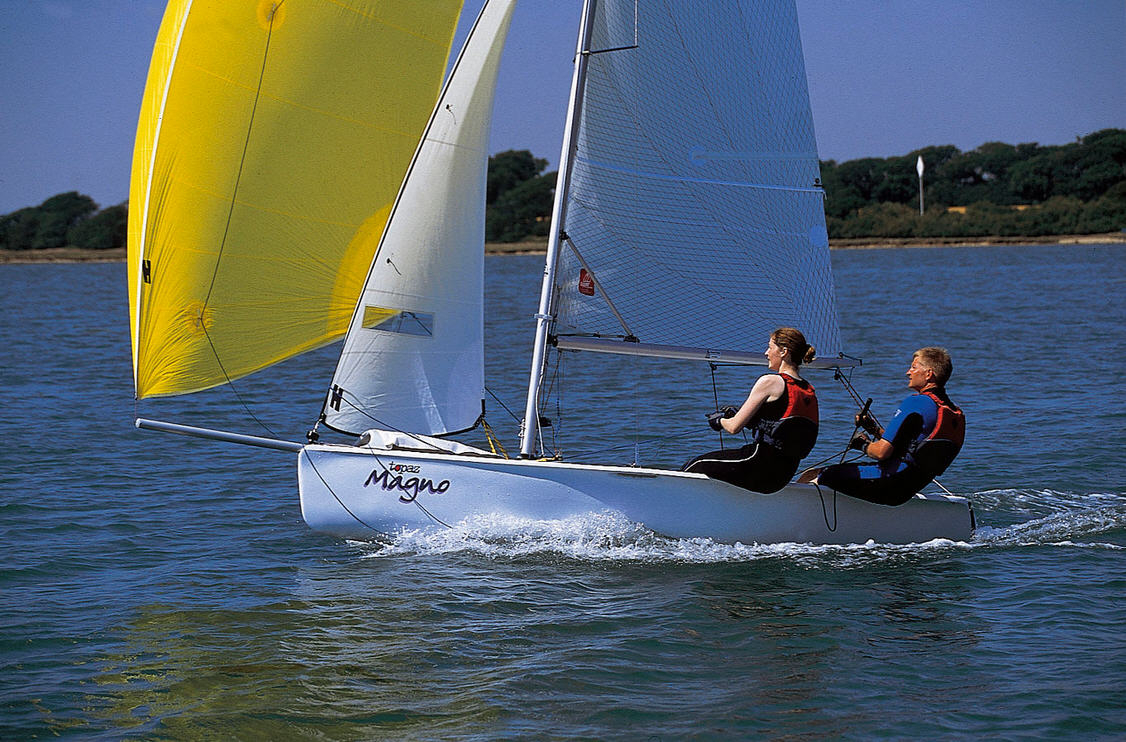 A double-handed sailing dinghy is a small, sporty centerboard racing craft large enough for two crew. It carries at least a mainsail and jib, and sometimes a spinnaker.
These leisure craft are designed for inshore fun, training and racing. They are equally suitable for sailing clubs and schools, water-sports rental businesses and individual owners.
Such sailboats are built for high performance at planing speeds. Hulls are usually of composites, often polyester laminates. High-tech versions may use carbon sandwich materials. They generally have trapezes for hiking out, providing better stability and stiffer sailing characteristics. Certain models fly a symmetrical spinnaker with a pole or an asymmetrical one with a fixed or retractable jib boom.
Choice will depend on class, ease of use and performance characteristics. Those intending to participate in organized races should consult local clubs to see which classes are most popular in the area. Ease of transport and rigging vary with boat type, some having removable masts. The lightest, highest performance models are not necessarily suitable for every sailor, depending on experience and personal preference.