How to choose this product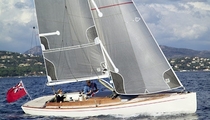 A day sailer, day boat or weekender is a small sailboat. Unlike a center-boarder, it cannot be easily maneuvered ashore. Those with a cabin have one or more berths but little comfort and few amenities, such as galley or running water.
Applications
Modest size and weight make these craft easy to trailer. However, they are limited to day or weekend cruises, preferably in good weather.
Technologies
The day sailer comes in various forms, from a small coastal cruiser to a vessel the size of large sailboats. These include, among others:
- coastal cruiser
- training keel boat
- racing keel boat
- traditional sailboat
- sailboat
Disadvantages
- Lack of equipment