The Online Boating and Maritime Exhibition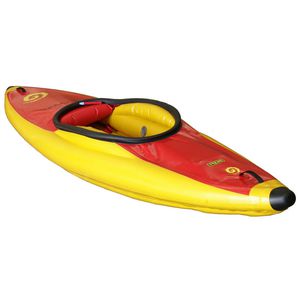 inflatable kayak
K30 Explore "Sally"
... K30 Explore ("Sally") inflatable kayak boldly enters a new realm of adventure kayaking never before explored. There has been no compromise in design, workmanship or materials to offer you the very best inflatable kayak ...
See the other products
Incept
The Synergy is a departure from all other day touring doubles on the market. At 18'2" x 27.5" and weighting in at 66 lbs the Synergy is a lightweight, efficient double for all your day touring needs. Virtually all other day touring doubles ...
See the other products
Extreme Interface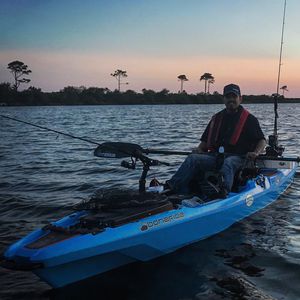 ... sit-on-top fishing kayak is one of the most stable kayaks you've ever been in, which is surprising considering its 33.5" width. It's not kind of stable. It's crazy stable. A few paddle strokes later will ...
See the other products
Bonafide Kayaks, USA
... and speed with instant response to the slightest paddle stroke. We make your kayak with our proprietary Lextron 40oz fabric and you get one tough inflatable kayak. The SL kayak has a ...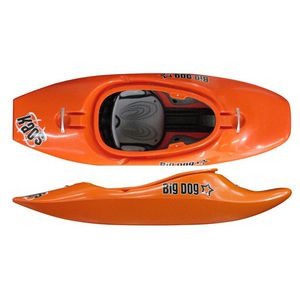 rigid kayak
KAOS ORIGINAL series
Short, fast and dynamic The Kaos is everything a freestyle kayak should be. Big Dog really hit the ground running with this design when they first launched. Three years on and the original Kaos makes the perfect boat ...
See the other products
Big Dog Kayaks
sit-on-top kayak
EXPLORER
... storage space you have. The True Kit Explorer sit-on-top kayak rolls up into it's own backpack, inflates in a few minutes yet has the rigidity required to provide a superbly performing kayak. Up to ...
sit-on-top kayak
Sea Rebel
The Sea Rebel is a lightweight one person inflatable kayak that is perfect for enjoying lakes, rivers, or streams. The adjustable backrest with water resistant dry bag, bottle holder, and recumbent style sling seat creates ...
A light weight + stable, pack-down kayak ideal for the motor-home, caravan and or boat. Take it anywhere for exploring, fitness or simply easy fun. A quality product by TWO at show direct prices. Specifications. Length. ...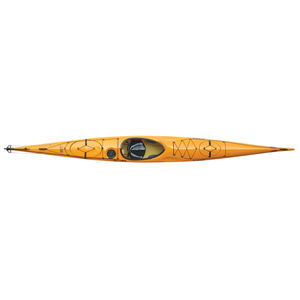 Intermediate and advanced paddlers will enjoy a whole new level of performance paddling in the current version of our legendary kayak. A narrow beam and razor bow are matched to a flush deck with deck scallops allowing ...
See the other products
Seda
... features of a longer touring kayak, but a little more manoeuvrability, the Islay 12 is for you. Choose This Kayak For: - The stability and manageability of a recreational kayak, but ...
See the other products
Venture Kayaks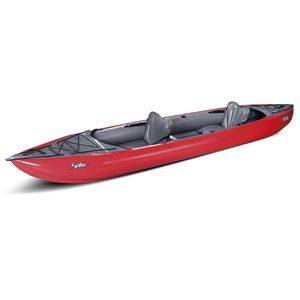 ... two seats but has the fixtures for a third. Seating positions are variable; SOLAR can be a single, double or a three seat kayak.
See the other products
GUMOTEX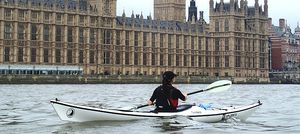 rigid kayak
xplore series
The Xplore range of sea kayaks is designed to serve two purposes: to be efficient, capable, seaworthy expedition kayaks, while also being dynamic to paddle on day trips. Computer designed, the Xplore ...
See the other products
Tiderace Sea Kayaks
Description de Produit Go beyond your limits with WaveJet Kayaks! Developed in collaboration with Coastal Kayaks, the WaveJet Sit-on-Top Kayaks are the first of these type of kayaks ...
See the other products
Wavejet
sit-on-top kayak
425K & 310K
Length(max.): 3.10 m / 4.25 m Βeam: 0.85 m Weight (approx.): 25 kgr / 35 kgr Design Category: Canoe Persons: 1 + 1 / 2 + 1 Description 425K & 310K are two specially designed canoes for comfortable rowing and stability, by also ...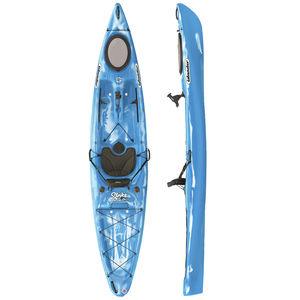 sit-on-top kayak
Strike Angler
Its pontoon-style hull offers unmatched stability for anglers to stand up and fish. Product Description Comfort Seating System Keeper adjustable footbrace Large oval bow hatch 6″ midship hatch with pull out bag 2 ...
See the other products
Islander Kayaks
... cracker! The Firefly is designed so everyone can have some fun. Little and light. Easy to handle and nice and stable. Here is a kayak the kids will love, if they can get Dad off it!
See the other products
Q kayaks
inflatable kayak
FIREFLY™
The FireFly™ kayak is designed to be a compact recreational inflatable kayak with several unique features that improve the performance and durability. It is the perfect family product for spending time ...
See the other products
Advanced Elements
The Sparky™ has everything you will need to get out and enjoy the outdoors. The smaller design and semi-flat shallow "V" hull allows for easy maneuvering without compromising the stability found in larger boat designs. The Sparky™ comes ...
See the other products
Emotion Kayaks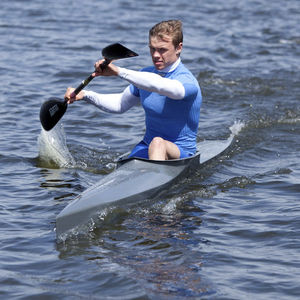 Our most technologically advanced K1 ever Quite simply, our most technologically advanced K1 to date. Designed from first principles, quite literally from a blank sheet of paper, the Rift is a K1 that has been reimagined in it's entirety ...
See the other products
KIRTON KAYAKS LTD
folding kayak
ADVENTURE PRO 450
The model " ADVENTURE PRO 450" of K AUNO collapsible kayaks ® is a multipurpose boat both for tourism, recreation and excursions. The kayak is composed of a tubular aluminum and its coverage is technical ...
See the other products
KAUNO folding kayaks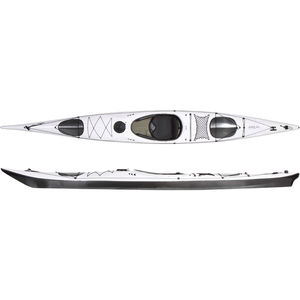 ... perfect touring kayak, constructed in light and robust Carbon-Aramide. Lighweight, stiff and extremely robust. Handlaminated out of Carbon-Aramide fibers, it is one of the lightest, fastest and most beautiful full-equipped ...
See the other products
Prijon GmbH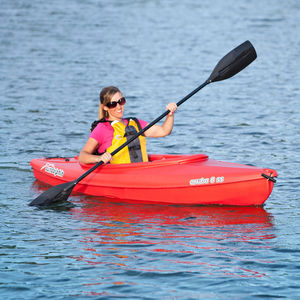 recreational kayak
ARUBA 8 SS
FEATURES: Great for rivers and lakes Adjustable, padded seat back Storage compartment On-board storage with shock cord deck rigging Spray deflector/collar Recessed drink holder Carrying handles fore/aft Convenient molded-in paddle holder Rugged ...
See the other products
KL Outdoor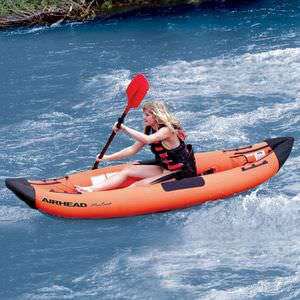 sit-on-top kayak
AHTK-x series
... Travel Kayak Enjoying water sports just got easier! Inflatable kayaks are perfect for camping, vacationing, exploring remote areas, and cruising yachts. They're also great for paddling enthusiasts ...
See the other products
airhead
... repair patch * Full color box * 0.6/0.40 mm ( 24.0/16.0 ga.) vinyl * Case Pack: 1 Ea., 17.4 kg ( 38.3 Lb.) * Contents: One kayak, one pair of oars, one hand pump, repair patch
See the other products
Bestway (Europe) S.r.l.
rigid kayak
K1 Moskito 90
Athletes Kg Range: over 90 kg Boat Length: 5,2 m Boat Kg Range: 8 - 12 kg8 - 12 kg (Sprint) 7,5 kg (Marathon) Ideal For: Sprint | Marathon Stability Level: 1 Beam: 0,41 m Cockpit: 0,98 m x 0,39 m
See the other products
Nelo