How to choose this product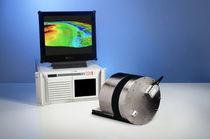 The term sonar is an acronym for "sound navigation and ranging." The sonar transducer emits underwater sound pulses and uses the reflected signal to calculate the distance to objects or animals.
Applications
Sonar has many uses in the maritime world. It can be a navigational tool for detecting depth or obstacles off the bow. It also can be used for underwater communications or to ascertain the position of animals and objects beneath the surface. Some versions are specialized fish finders.
Technologies
Sonar comprises a transducer attached to the hull linked to a screen on the bridge. It measures the time between emission of sound pulses and reception of their reflection from an object, allowing it to calculate the distance to that object. It operates in the 20-200 MHz range. Depending on specific function, the transducer can be mounted along the keel or at the bow.
How to choose
Choice of sonar will depend on intended use. For detecting depth at the bow, the sonar's mounting system, vertical and horizontal range and availability of a programmable alarm must be considered. Other considerations will come into play when choosing a fishing sonar.