How to choose this product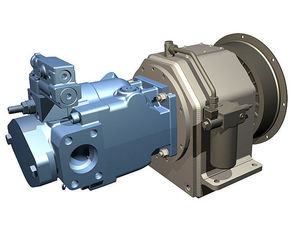 A clutch allows the engine's mechanical energy to be transmitted to or disconnected from the propeller shaft. A ships clutch is significantly larger than other types, given the significant dimensions of ship engines. NauticExpo offers hydraulic, centrifugal, mechanical and other ships clutches.
Applications
When engaged, the clutch transmits the engine's rotation to the propeller shaft. When disengaged, it allows the engine to run without turning the shaft. Thus, the engine can drive an alternator to produce electricity, for example, while the vessel remains stationary.
Technologies
The complex clutch mechanism is mounted between the engine and the propeller shaft. Friction and hydraulic clutches operate in different manners.
How to choose
Engine characteristics, such as size and rotational rate, will determine choice of clutch. Hydraulic clutches do not suffer from the friction-induced wear and power losses of other types. This makes them more durable.