How to choose this product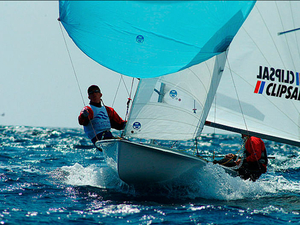 A sailing dinghy is a small, light sailboat with a centerboard or daggerboard to counter drift. Different models are designed for use by one, two or more crew.
Applications
These inshore craft generally remain within two miles of a safe haven. They are widely used by sail training centers. Their simplicity and minimal cost have spawned numerous regatta classes.
Technologies
Many such boats are made of fiberglass. Those intended for beginners and practice sessions are often of polypropylene, heavier, but much sturdier than laminates. A few traditional versions are of wood.

The newest, ultra-light carbon fiber models are veritable sleds. They can be rigged as catboats, with a single sail, or as sloops, with main and headsail. Some require a second crew to handle the jib and ensure vessel stability by hiking out, often using a trapeze.
How to choose
For recreational use, simplicity and a sturdy hull are the recommended characteristics. Those who envision racing should check with nearby clubs to find out which of the many competitive classes are common in the area. Caravelles and other multi-person models allow sailing schools to reduce costs by carrying several trainees at once.
Advantages
- Simple
- Inexpensive
- Light
Disadvantages
- Suitable only for inshore use