How to choose this product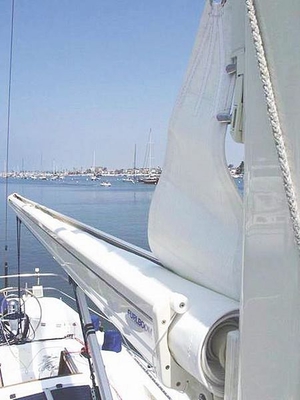 A sailboat boom is a horizontal spar to which the foot of a sail is bent. The boom is attached to the lower part of the mast. NauticExpo offers a wide range of booms including V-shaped carbon fiber, aluminum roller furling and carbon roller furling.
Applications
The boom holds the foot of the sail fast during raising and lowering operations and facilitates its orientation as a function of course and wind direction. Some include roller mechanisms for furling and unfurling the sail, either within or around the boom.
Technologies
The boom is attached to the mast via a gooseneck, which swivels horizontally and pivots vertically. The sail is bent to the boom at the tack and the clew. Materials vary with boat type. Racing craft often have carbon fiber versions.
How to choose
There is an enormous variety of booms. Choice will depend primarily on size and type of vessel, be it sailing dinghy, racer, cruiser or another craft.