One-design sailboats
10 companies | 12 products
How to choose this product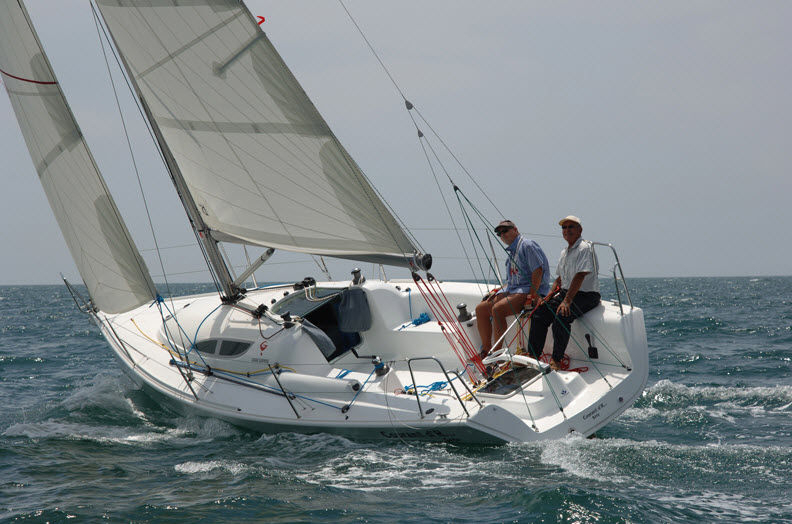 One-design sailboats are built in series to recognized class specifications. They allow sailors to match wits and abilities racing against identical boats.
Applications
These vessels are designed for one-design regattas, single-handed, in pairs or with a larger crew. They are fast and relatively easy to handle.
Technologies
Since costs must remain reasonable if the design is to enjoy popularity, such craft are generally made of polyester fiberglass, rarely of carbon. They usual carry a lot of sail. Precise regulations detail the maximum and minimum dimensions of the various elements, and permissible post-construction modifications.

Well-known one-designs include Surprise, Grand Surprise, J80, Melges 24 ou 32, Longtze, RC44, SB20, Farr 40, Soto 40, Figaro and, more recently J70, which is expanding rapidly.

The strictness of the rules varies with class. They are designed to reduce expenditures, breathe new life into the various fleets and encourage competition on an equal footing. Some designs have spread throughout the world. The level is particularly high, and some of the world's best sailors are found in the most important one-design races.
How to choose
Determine the most widespread one-design classes in the area where you sail.