How to choose this product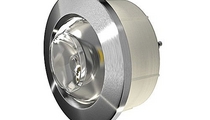 LED lamps are used for interior and exterior lighting, and can be fixed or portable. They are popular because of their low energy consumption and heat output.
Applications
LEDs are found in spotlights, wall, ceiling and other on-board illumination. They also are used as underwater boat and dock spotlights.
Technologies
These light-emitting diodes consume relatively little energy. However, several LEDs must be combined to create sufficiently powerful lighting. Since the hue of LED illumination varies with constituent materials, it is possible to have colored lights without using a filter.
How to choose
Color and, especially power will determine choice. Verify that exterior installations are completely watertight to avoid short circuits.
Advantages
- Consume less than incandescents
- Variety of colors
- Long lifespan
Disadvantages
- Expensive
- Manufacture uses toxic materials