How to choose this product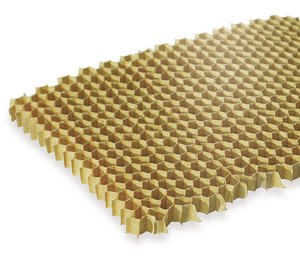 Honeycomb material has an alveolar structure which is light and compression-resistant. It represents a good alternative to PVC foam.
Applications
This material is used in the marine industry primarily as the core of a laminate sandwich for hull and deck construction. It also can be found in interior features.
Technologies
Aramid, polycarbonate, Nomex®, Kevlar®, polypropylene and even aluminum and other materials, each with its particular properties, are used to make honeycomb structures. For example, Nomex® is used in the great majority of American's Cup vessels and in ORMA-class trimarans. The material is usually resin-impregnated for subsequent use in a composite sandwich.
Advantages
- Highly compression-resistant
- Very light alveolar structure
Disadvantages
- Certain types very expensive
- Deteriorates when wet