The Online Boating and Maritime Exhibition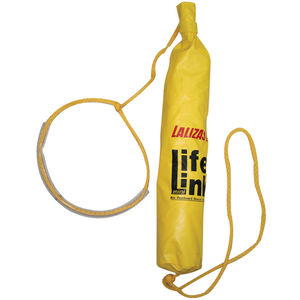 man-overboard (MOB) rescue line
71682
... rescuer. Suitable to be mounted on any type of rails or even fender holders; it's also useful in cases such as getting a line to a dock, as well as river leisure activities, such as canoeing, rafting, etc due to its ...

multipurpose cordage
1131X series
... knot tying and works on all types of fenders. Package includes (2) - 6' fender loc lines; 3/8" in diameter. Polypropylene rope is color matched to your Taylor fender. Comes in 7 True Colors TM to best match your boat!

This soft-touch rope is an 8 plait braided polyester cover with a polyester core used for many general purpose applications, but in our case mostly deck lines. Sold by the meter and supplied in a single length.