How to choose this product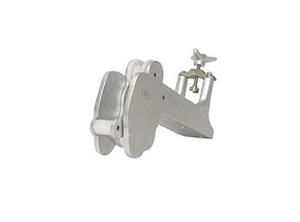 An anchor roller is a metal bow fitting comprising a guide and one or two rollers made of Teflon® or metal.
Applications
This device both protects the bow from abrasion by the anchor chain and aligns the chain with the windlass. Pivoting models also maintain chain tension for smoother windlass operation.
Technologies
These fittings are usually of stainless steel or aluminum and can be fixed or pivoting. The chain rides over one or more Teflon® or metal rollers. Models with side-by-side rollers can simultaneously handle two anchors for dual mooring. Some are recessed into the bow, while others are on deck. Certain models include a stop to immobilize the chain.
How to choose
Choice will depend on bow configuration and chain size. Some rollers can be used to stow the anchor while underway so long as their configurations are compatible.