Aluminum sailboats
17 companies | 48 products
How to choose this product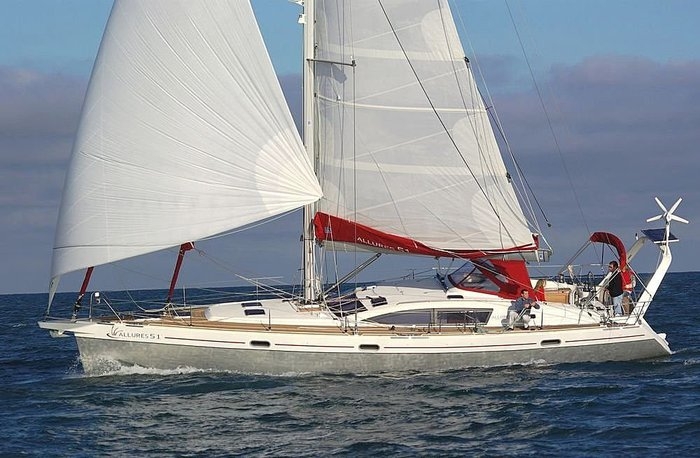 Aluminum sailboats include all monohull and multihull sailing vessels with an aluminum hull and deck. On NauticExpo sailboats over 15 meters long are classed as sailing yachts.
Applications
Aluminum is often used to build cruising sailboats because it is light, sturdy and requires little maintenance. The weight/size ratio offers advantages on hulls over nine or 10 meters long.
Technologies
These boats are assembled by welding aluminum sheets together. The material's flexibility enables the creation of rounded or chined hulls.

It is important to protect the vessel from electrolysis, the chemical reaction that attacks aluminum in case of power leakage aboard or contact with steel boats. Since the hull is not grounded, this can be accomplished by installing a bipolar electrical circuit and using sacrificial anodes that will be attacked instead of hull. Any stainless steel gear must be isolated from the deck and the hull.
How to choose
Boat size and necessary gear will depend on the type of sailing one intends to do. Consider energy and fresh water production systems, autopilot and other equipment. Verify that the builder has employed all necessary measures to combat electrolysis.
Advantages
- Light
- Sturdy, flexible material
- Little maintenance required
- Multiple hull shape options
Disadvantages
- Electrolysis risk
- Expensive