The Online Boating and Maritime Exhibition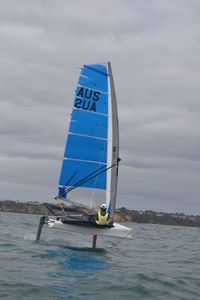 single-handed sailing dinghy
WASZP ONE DESIGN
Length: 3.35 m
The hull is designed with a hollow nose area to cater for the intended sailor weight range: 40 kg to 100 kg. The heavier sailor can bury the nose without creating extra drag while the lighter sailor does not lose waterline length. The ...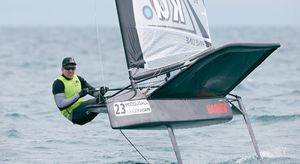 single-handed sailing dinghy
MACH2.3
Length: 2.3 m
We've been working hard to make the Mach2 faster, stronger and more reliable, whilst only adding 150 grams to the overall weight. The M2.3 incorporates production improvements, lessons learned from the Sorrento World Championships and ...
single-handed sailing dinghy
Hartley 10
Length: 2.94 m
The Hartley 10 is a very easy to manage entry level dinghy. This attractive little dinghy is particularly suited to those in the early stages of learning to sail or those who just want a simple boat for ...
See the other products
Hartley Boats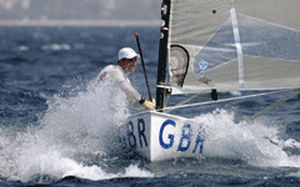 single-handed sailing dinghy
olympic Finn
Length: 4.5 m
The legendary Oneman dinghy built with Swiss precision. In its 50 years of existence the Finndinghy became the number one singlehanded racing machine, worldwide. The Finn dinghy built ...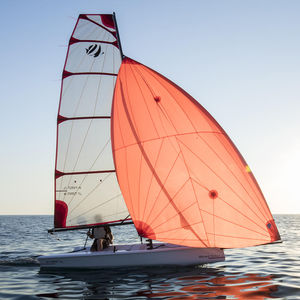 single-handed sailing dinghy
First 14
Length: 4.3 m
FIRST 14 Fun to sail solo or two-handed, the First 14 is a simple, robust sailing yacht. With emphasis on design and ergonomics, this dinghy is an ideal introduction to sailing and the ...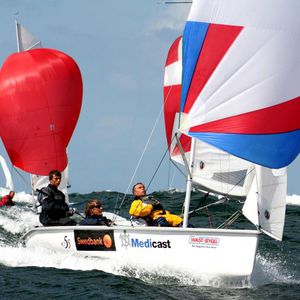 multi-person sailing dinghy
C55
Length: 5.51 m
Technical data: Length: 5.51m Width: 2.05 m Depth: 0.4-1.1 m Total weight: 530 kg Wrist weight: 180 kg Rigidity: 5 persons / 400kg Mast Length: 7.1m Magnifying glass: 10.8 m2 Fock: 6.5 m2 Spinnaker 21 m2 Hull structure: Handmade ...