How to choose this product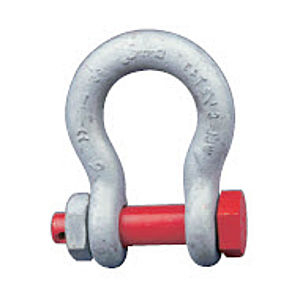 A ships shackle is a large, heavy U-shaped metal fitting whose open end is closed by a bolt, which may be threaded. NauticExpo offers coupling, anchor, Kenter and other types of shackle.
Applications
Different types of shackles have different uses. Those with unthreaded bolts are found in fastening, towing, suspension and hoisting applications. Kenter shackles are used primarily for joining lengths of anchor chain. Threaded shackles can be used in the same situations as other models.
Technologies
These fittings generally are of steel or various alloys. Some have forged marks to indicate sling angles.
How to choose
Choice will depend on shackle size and load capacity.