How to choose this product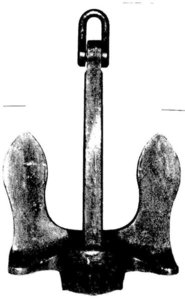 A ships anchor is a heavy device of iron or steel attached to the ship by a line, a cable or chain and used to hold the ship fast to the seabed.
Applications
Normally, a ship carries two bow anchors, port and starboard. Some types of vessel also carry a stern anchor.
Technologies
When the anchor is dropped, it uses two or more flukes, or hooks to dig into the seabed. This immobilizes the ship, preventing it from drifting with the current and wind. Among the many different anchor types are the Hall, AC-14, Spek, Byers and Danforth. While their forms differ, the basic parts remain ring, shank, crown, arms, flukes, palms and bills.
How to choose
It is important to choose an anchor whose form and weight are suitable for the ship's displacement and for the types of seabed commonly encountered.
Advantages
- Immobilization of the vessel
- Minimal maintenance