Searchlights for ship
14 companies | 105 products
How to choose this product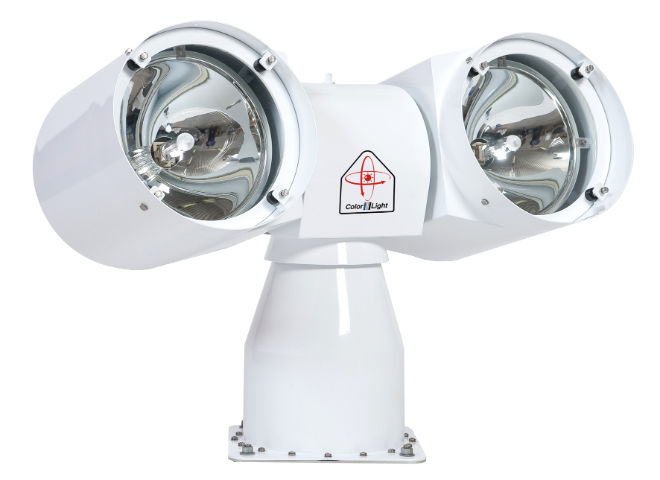 A ships searchlight is an extremely powerful, directional light intended to illuminate the vessel's surroundings. Those offered on NauticExpo are designed for use on freighters, other merchant ships and work vessels.
Applications
Such lights are primarily for safety, to search for someone fallen overboard, to find or illuminate a vessel in distress or for another emergency. They are also employed to help identify pirate craft and when traversing the Suez or Panama Canal, or other narrow straits. They can be used to inspect the deck or to stow containers at night.
Technologies
Such searchlights can, of course, be pivoted through 360°, and offer some vertical movement. They can be controlled manually or automatically with a remote control. The bulbs are usually halogen, though some use xenon or krypton bulbs. Some have multiple elements to provide variable power levels, up to 2000 watts in certain cases. They generally run on 110- or 230-volt alternating current.
How to choose
Choice will depend on the intended use, location and control method of the searchlight.