How to choose this product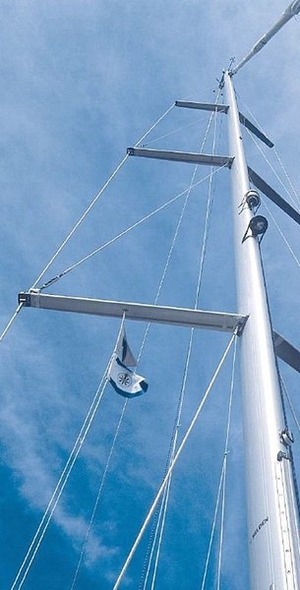 A sailboat mast is a roughly cylindrical, vertical spar which supports the vessel's sails.
Technologies
Most of these masts are made of aluminum, with standard sections. Most racing sailboats use fractional rigs, in which the headsail reaches 7/8ths or 9/10ths of the way up the mast, which is thinner at the top. Carbon masts reduce weight aloft, increasing vessel stability and stiffening the sails under load. Some masts are equipped with spreaders to tension the shrouds and absorb some of the mast flex.
How to choose
In the case of a production boat, choice will depend on make and model. For a one-off without a designer's sail plan, the characteristics of the mast step, the vessel's length and displacement, the presence or absence of backstays and/or running backstays and the number and location of chainplates will be determinant.

If the mast is stepped on deck instead of on the keel, a photo of the step should prove useful to the mast manufacturer. Those who race often should consider a carbon mast for improved performance.