How to choose this product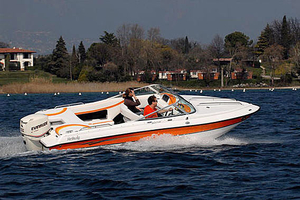 Outboard runabouts feature a small cabin beneath the foredeck and an open cockpit. The motor is fastened to the transom.
Applications
These craft can be used for day outings, fishing, water sports or as a yacht tender.
How to choose
One advantage of outboard motors is that they can be changed as a function of the vessel's use. A more powerful unit can be installed for water skiing, a smaller one for fishing or simple pleasure outings. Cabin size and amenities also should be considered. Factors include the presence of berths, a head, a water tank or a refrigerator.
Advantages
- Choice of engine make and size
- Maneuverability
Disadvantages
- Noise
- Propeller can be dangerous