Marine toilets
28 companies | 141 products
How to choose this product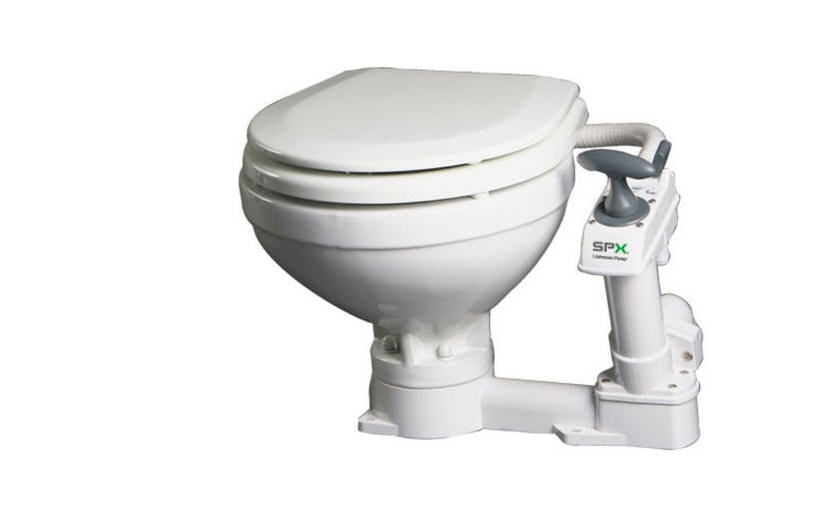 Marine toilets, or heads are designed to flush sewage overboard or into a holding tank. They accomplish this using a manual or electric pump.
Technologies
These devices must be small, since on-board space is limited. They also must be as light as possible. The toilet consists of a plastic, ceramic or even stainless steel bowl, and a pump system. Some function via simple pumping and/or maceration. Other models create a vacuum within the bowl, made possible by a seal on the lid. This vacuum sucks the sewage out of the bowl.
How to choose
The main criterion of choice is the amount of space available on board. Manual pump toilets are very reliable, while electric models offer an added degree of comfort. If the through-hull fitting is below the waterline, the system must be configured to prevent the siphoning of seawater back into the vessel.