The Online Boating and Maritime Exhibition

Pump Availability: Active Sherwood Replacement Pump: N/A Impeller Kit: 09959K Minor Repair Kit: 23979 Major Repair Kit: 12665 Inlet Port: 1" Outlet Port: 1"
See the other products
SHERWOOD

Flow rate: 40 m³/h
Electric self priming bilge/waste pump suitable for pumping polluted liquids, such as toilet waste, bilge water, shower water and the contents of waste tanks. Membrane type pump with an 1½ in- and outlet, ...
See the other products
Raske & Van der Meyde

boat pump
Polishing Module
Reverso Pumps Revolutionizes Fuel Polishing The only true Fuel Polishing Module available for the Do-It-Yourself market. Just add the filter of your choice. Easy to install module consists of a pump, ...
See the other products
Reverso

Marine pumps are vital boating equipment, particularly in emergencies. Prolonged use – and – weeks or months of disuse can cause shaft seals to deteriorate and leak. The JEC range of centrifugal marine ...

POWER STEERING PUMPS provide pressure for power steering systems with inboard engines. Standard pump has 1/4" female NPT connection on bolt-on pump cap for remote reservoir. High Volume ...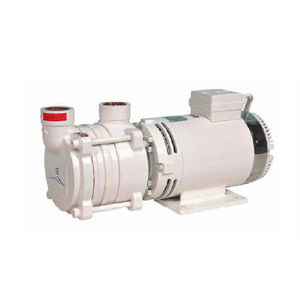 Outstanding and fast sett-priming capacity Bronze body and impeller Outstanding price and quality match Suitable lor fresh and sea water
See the other products
GIANNESCHI PUMPS & BLOWERS

Flow rate: 10 us gal/min
Solids Handling Pump The Tortuga is an aggressive solids handling diaphragm pump constructed of a lightweight corrosion proof glass reinforced polypropylene. This pump is ideal for sewage, ...
See the other products
HeatHunter

Plastic macerator or brass macerator and rubber impeller discharge pump - self priming up to 2 mt. vertical lift. - 43 LPM output at 4 mt. total head - macerates and discharges water and waste mixtures.
See the other products
Matromarine Products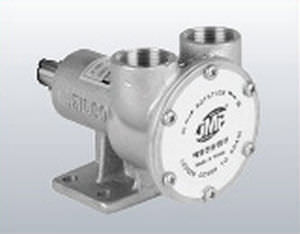 See the other products
JMP Corporation

boat pump
160 / 1605 SERIES
Sel-priming electro- pump with star impeller. Superior self-suction ability even by discontinuous flow of the suction liquid. Pump casing and impeller made of bronze, inox axis.
See the other products
Sanguineti Chiavari produzione articoli nautici s.

The flagship product of the globally renowned Patay range and hugely popular within the marine industry. These tough workhorses with their excellent capacity of 135 litres per minute are ideally suited for applications ...
See the other products
Pump International

boat pump
TMC-0010501 / TMC-0010301 / TMC-0010101
See the other products
TMC Technology

... LeeSan Light Duty Manual Self Pump Out Kit has been designed for boat owners who need to be able to pump out their own waste tanks to a sewer or portable tank on an occasional basis. ...
See the other products
Lee Sanitation

... . Direct connection to laundry tray or sink. Discharge head to 15 feet, capacity to 2150 gph. SPECIFICATIONS: All aluminum pump with a brass clog-proof impeller. Non-metallic compression fitting for float cord. Sealed ...
See the other products
WaterFixer

Corrosion, electrolysis and fuel resistant bilge pumps. Of rugged construction, they produce high capacity output with the convenience of many mounting positions (see drawings). Self-priming and leak free. Quick release ...
See the other products
Plastimo

boat pump
WPPMDxxx series
Flow rate: 1,416 l/h - 3,360 l/h
See the other products
Vitrifrigo

marine pump
MBDPC 150/200/300/400/500
Flow rate: 3,575 m³/h
The MarFlex Ballast Deepwell Pump Concentric (MBDPC) is a single stage centrifugal ballast deepwell pump and uses the oil lubricated drive shaft principle. The capacity is up to 1400m³/h.

... Multicolored & Portable Submersible, Centrifugal Pump Dry Run Safe Mode RULE 20F BILGE PUMP Rule 20F Bilge Pump, Non-Automatic 800 GPH fully submersible 12 volt DC bilge pump ...
See the other products
Boat Hoist USA

Flow rate: 1,000, 60, 105, 380, 30 m³/h
Marine diesel pumps AN-60 (pumping out) and AN-30 (fire-fighting) with the bronze propeller (or impeller in stainless steel) are designed for rescue operations on ships.