Boat-hooks
29 companies | 60 products
How to choose this product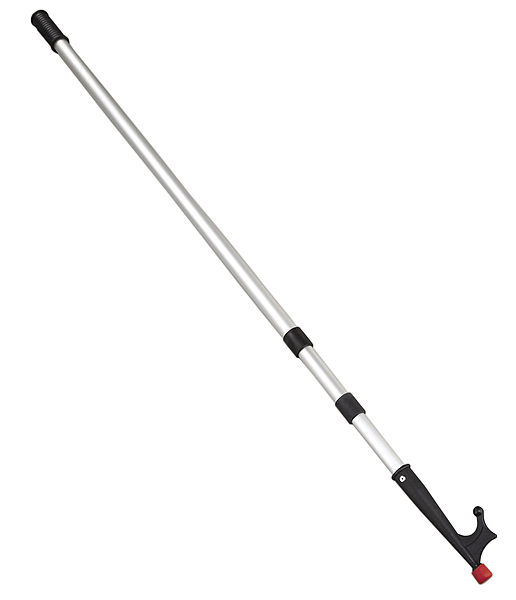 A boat hook is a long, thin pole with a hook at one end, used to handle lines and facilitate small boat docking maneuvers. NauticExpo offers several kinds of boat hook including telescopic, line-handling and those with paddle.
Applications
Boat hooks are used to recover out-of-reach objects such as nets, buoys and lines. They also can be used to fend off during small boat docking maneuvers.
Technologies
A boat hook is usually made from light, non-corrosive materials such as aluminum. It has a hook, generally of plastic, at one end, and a non-slip handle or grip at the other.
How to choose
Boat hook size will partly depend on vessel size.