The Online Boating and Maritime Exhibition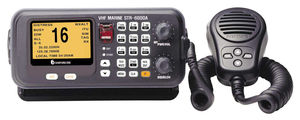 Features • Includes all channels specified in ITU-RR(NOAA Weather channel) • DUAL/TRIPLE WATCH function and TAG SCAN function built-in. • 20 MMSI number in 2 groups-MMSI number save, edition and call function. • Latitude/Longitude ...
See the other products
Navis USA LLC
"I've been surfing for 3 years and I LOVE surfing in the winter (I know, crazy right?). It gets pretty cold and lonely off the wild coast of Maryland in the winter time and we really try to create a buddy system for safety reasons. Based ...
See the other products
Nautilus LifeLine
For those requiring an entry level marine portable, with a no compromise MIL-STD810 C/D/E/F build specification, the HT642 / HT782 is the most cost effective solution. Utilising the latest intelligent Lithium-Ion battery technology with ...
See the other products
Entel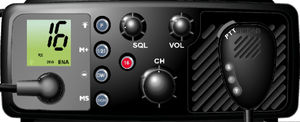 marine radio
SIMRAD® RT64
Features : display and button backlighting user channel channel transmit power 1 or 25W dual watch and tri-watch modes scan scan of selected channels squelch, volume and channel rotary controls fistmike with PTT (push-to-talk) and select ...
See the other products
MI Simulators
Built to operate in the 156-163 MHz Marine Band, and designed to compliment the GME GR200 AM/FM radio in size and design providing a symetrical fitout to any vessel's instrument panel. Packed full of features, the GX600's ...
See the other products
GME electrophones
Extremely compact and lightweight, the SX-200 features a large 36 x 25mm display making it easy to operate. Ergonomic design and rubber coating for a perfect hold. Lightweight : 241g including battery. Large 36 x 25 mm backlight display.