The Online Boating and Maritime Exhibition
All seams are triple glued & blind stitched Chest zipper for front entry O-ring seals at ankle and wrist cuffs High grade zippers on ankles and wrists Titanium Glideskin interior for easy on/off Sizes: S, M, ML, L, XL, XXL
spearfishing wetsuit
GREEN CAMO ECO
1.5mm NYLON/NYLON 3.0mm NYLON/CELL Sizes: Small, Medium, Large, XLarge
See the other products
Xt Diving Pro
offshore sailing drysuit
EP 6.5
... military grade GORE-TEX® fabrics and an Aquaseal® waterproof zipper, this Dry Suit offers complete waterproof, breathable protection. Fully seam sealed and with a waterproof high-vis hood, breathable ...
See the other products
Mustang Survival
... * seams glued and blind stitched * seams waterproof * shoulders strongpad * glideskin seal around face in hood * fixed hood * black
Santiago is a universal suit, combination of a jumpsuit and vest suitable for both cold and warm waters. One-piece jumpsuit, with single lined seals to wrist and ankle and zip at the back. Supratex at shoulder and knee ...
See the other products
Amaranto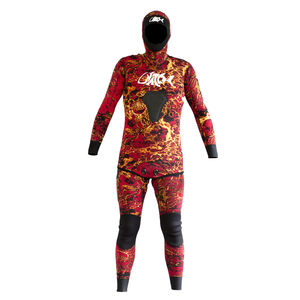 spearfishing wetsuit
MYSTIQUE
MYSTIQUE 3MM OPEN CELL WETSUIT Open Cell Hooded Jacket and Farmer John Pants Constructed of a Premium Grade Neoprene Lycra Armored Exterior for Maximum Stretch and Comfort Glued then Blind Stitched Construction Stitched in Speargun ...
See the other products
Hatch Customs
Description Multi purpose Thermoplush 5 mm one-piece jumpsuit with attached hood with single lined seals to face, wrists and ankles. Knee pads in Supratex antiabrasion materiál of the highest quality. Materiál: thermoplush/nylon Sizes: ...
spearfishing wetsuit
SPACCATO
... type: Sheico or Yammamoto Neoprene surface finish (inner/outer lining): open cell / camoflex neoprene Available models: Split suit (jacket + pants) Available thickness: 3, 5, 7, 8 and 9mm Colors: brown, green, black, ...
See the other products
DIVEIN d.o.o.
spearfishing wetsuit
C3 BLUE Camo
... are high-waist, 3 mm model got a long-john cut. The wetsuit is made of soft and elastic neoprene Sheico. On the outside, the suit is covered with an extra-elastic Lycra. Elbows and knees are made of durable and stretch ...
See the other products
Scorpena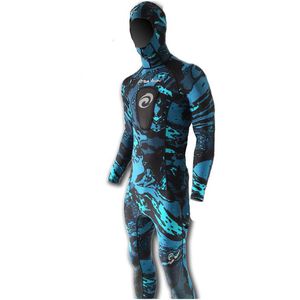 ... elbow pads. Seals on wrist, ankle and hood. 2 Piece wetsuit manufactured from ultra high stretch Rob Allen xFlex fabric. Available in Closed Cell (Nylon Lining) for the 2mm, and Open Cell for the 3mm suit. ...
See the other products
Triton X Inc (Rob Allen Diving)
Quick Overview Commando wetsuit 3,5mm with chest pad. Available colors: green, olive e red. Available at size and tailor-made.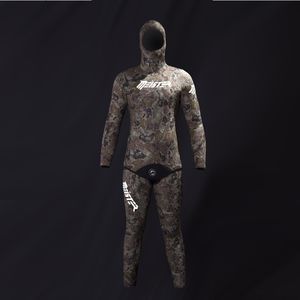 Description Spearfishing and freediving wet suit with open cell / jersey MEISTER by SHEIKO fabric. The wet suit is available in the colours of BLACK and CAMOUFLAGE , sizes 1, 2, 3, 4, 5, 6 and customized ...
See the other products
MEISTER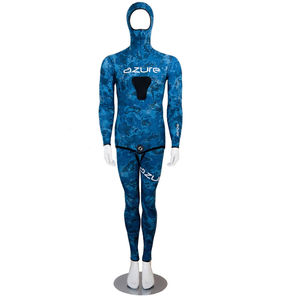 spearfishing wetsuit
WSSB series
... wearing the wetsuit, prepare a simple water and soap solution (bath liquid soap) and spay plenty in the inside. If not, the suit will be damaged and torned. Your moves have to be gentle while putting your wetsuit ...
See the other products
Azure Passion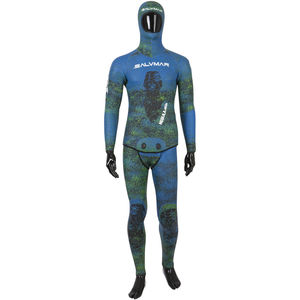 spearfishing wetsuit
NEBULA SKIN
Two-piece spearfishing wetsuit Semi-Duraprene construction with polyurethane outer treatment Open cell interior for high stretch, comfort, and warmth Yamamoto 39 Neoprene Lined exterior with our new Nebula camo pattern, a new photographic ...
See the other products
SALVIMAR s.r.l.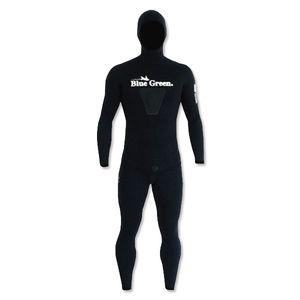 spearfishing wetsuit
Challenge
PER­FECT SUIT, WITH THE ASSUR­ANCE THAT ONLY OPEN CELL PRO­VIDES… The suit which most spear-​hunters chose and use. Man­u­fac­tured form high stretch neo­prene (3,5 – 5,5 – 7,0mm) for ease of move­ment ...
See the other products
BlueGreen
Product Description Wetsuit in neoprene Sheiko with high density OPEN CELL. Outer 100% Impermeaflex lamination ultra stretch, blind seal stitching, Protective knees, elbow and sternal arming protection in SUPRATEX. Camouflage green colour.
See the other products
Pathossub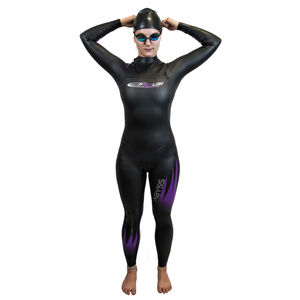 ... Speed Ultra stretch and résistant to facilitate dressing on top. 2mm proposed model with neck sleeve. 4mm proposed model with hood. Official wetsuits of Team France Elite AIDA.
See the other products
EPSEALON
spearfishing wetsuit
PANGEA
Designed to blend in the white rock envoirment along the east coast of Australia, the new Pangea camouflage wetsuit from Torelli is manufactured to the highest standard. Genuine Japanese Yamamoto compression resistant, independent closed ...
See the other products
TORELLI SPEARFISHING (AUSTRALIA)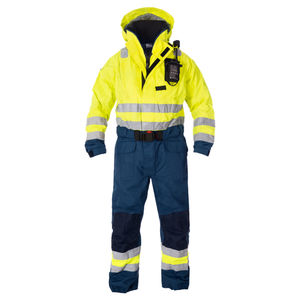 • Waterproof/breathable • Adjustable hood • Detachable fleece collar • ID pocket • VHF pocket * • Antenna/mic attachment • Ventilation zippers • Chest pockets • Braces • Ergonomically shaped • Adjustable waist • ...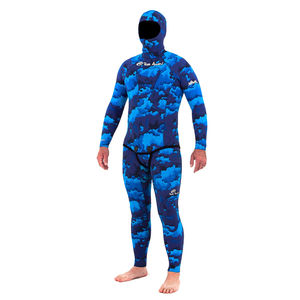 spearfishing wetsuit
Blue Water / Green / Dual Camo / Reef Camo
- Blue Water Wetsuits - Digital Green Wetsuit - Dual Camo Wetsuit - Reef Camo Wetsuit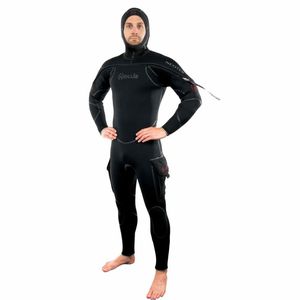 dive semi-drysuit
NEOTEK 8/7/6
Enjoy the warmth of our new Neotek 8/7/6 cold water hooded semidry. Constructed from a compression resistant 8/7/6 mm neoprene and a Hollis exclusive "ThermaSkin" inner liner. Includes a front neckdam with revolutionary G-Lock horizontal ...
watersports drysuit
NORDIC
... flexible and breathable materials for colder conditions. Loosefit.This drysuit features a pee-zip and removable fleece lined hood.
See the other products
Prolimit
... rugged, long lasting rental suit is higher than ever and the W6 SC, with its long gusseted zippers in arms and legs makes it the easiest donning and doffing suit on the market. The famous classic Waterproof ...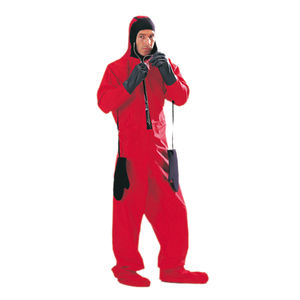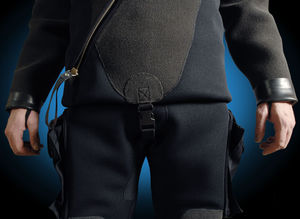 dive drysuit
CLASSIC KEVLAR®
The SF Tech Classic Kevlar® model is intended for all exigent sport divers and is particularly appreciated by tech divers for its robustness.
See the other products
SF Tech SARL