The Online Boating and Maritime Exhibition
This soft-touch rope is an 8 plait braided polyester cover with a polyester core used for many general purpose applications, but in our case mostly deck lines. Sold by the meter and supplied in a single length.
Polyester cords are characterized by their high tenacity, low elongation, good UV-resistance and the resistance to wear. These cords find their application in the navigation and the fishery. Below you will find a standard range of products. ...
See the other products
Magistr SIA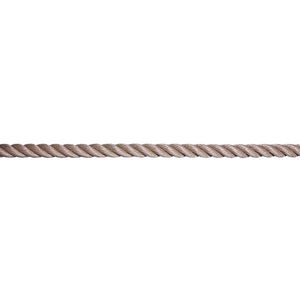 ... strand specification is modified to ensure that the rope remains well balanced yet with a hard lay. English Braids 3 strand pre-stretched polyester rope is a cable laid rope ...
See the other products
English Braids
mooring cordage
D-TECH - 12 STRANDS
Made from HMWPE fibres and protected by a self unique impregnation that improves its abrasion resistance, Cotesi D-Tech ropes must be considered when high breaking strengths are required. Using a torque free 12 strands ...
See the other products
COTESI Companhia de Têxteis Sintéticos S.A
The first version of Dyneema® SK60 later replaced with SK75, offers exceptional strength and axial stiffness. If thicker diameter is preferred for handling or holding instead of strength DynIce 60 can be suitable choice.
See the other products
JSC Hampidjan Baltic
... Fenders International, Inc. offers a full range of Single Braided 8-strand (4x2), 12 strand (12x1) & 24 strand (12x2) mooring ropes manufactured by Katradis Marine Ropes Industry SA. Our ...
mooring cordage
KAPANEEMA
Very strong ropes for special purposes a floating wire rope alternative Kapaneema is one of our company's developments of UHMWPE fiber (dyneema SK-75, SK-76, SK-78, DM 20, etc.). It has the strongest tensile strength ...
See the other products
Koronakis

multipurpose cordage
D CORE 99
SK99®– the latest offering from DSM Dyneema®. SK99 has 20% strength advantage over SK78 and crucially retains the same elongation and creep characteristics as SK78 – outgunning SK90 on all levels! SK99 has an unmatched strengthto-weight ...
See the other products
Alpha Ropes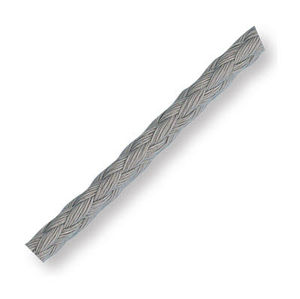 multipurpose cordage
3251
OPE IN POLYETHILENE Polyethylene rope ultraviolet rays resistant, colours orange – grey – black
multipurpose cordage
23M Recreational 70' Blue
DETAILED DESCRIPTION 23M (70') One section mainline Lightweight, floating polypropylene rope New mainline (out of packaging)
multipurpose cordage
TECH-12
Tech-12 is a 12-strand construction that is heat and flex-fatigue resistant and works well around sheaves and winches. It is easy to splice and is Samthane coated.
See the other products
Samson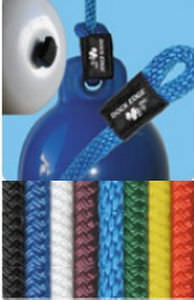 Our MFP Fender Lines are strong, available in multiple colors and float along the surface of the water. They may be used for twin eye or center hole fender applications, are easily adjustable and will remain soft and pliable.
multipurpose cordage
WHOOPIE SLING
... The material is Dyneema® single braid from Armare Ropes. Minimum length is 60cm (2ft) and maximum length is 180cm (6ft). We have it in 2 versions: Sk99 5mm (3/16") line diameter ...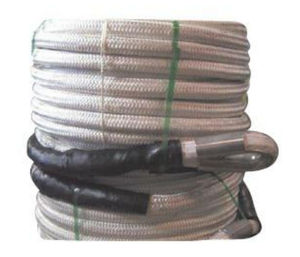 We are a leading distributor and supplier of high quality Synthetic Rope. Our offered range is widely acknowledged for their features like optimum performance, high tensile strength and abrasion resistant.
... fiber in a 12-strand construction. This high tech fiber and construction provides an extremely high strength, light weight rope that is non-rotational and easily spliced. Endura 12 is ideally suited for wire replacement ...
See the other products
Teufelberger Seil
mooring cordage
PLASMA® 12
Plasma® 12 Strand is the highest strength synthetic rope available. Plasma® 12 Strand is manufactured from high performance Honeywell Spectra 900® Fiber that has been enhanced by Cortland's patented recrystallization ...
See the other products
Cortland
We have full control of our ropes and how they can extend according to different loads. Highly durable and UV-protected. Meets all requirements from the authorities. Aqualine Rope: Ropes from Aqualine ...
multipurpose cordage
1131X series
... knot tying and works on all types of fenders. Package includes (2) - 6' fender loc lines; 3/8" in diameter. Polypropylene rope is color matched to your Taylor fender. Comes in 7 True Colors TM to best match your boat!