The Online Boating and Maritime Exhibition
Flow rate: 12 l/min
SEAFLO gear pumps are positive displacement pumps, capable of operation in either direction. They may be used to perform a variety of oil transfer applications (DO NOT ...
Electric Diaphragm Pumps Specification as above but electric. Available in both 12 and 24v. Suitable for large private and small charter boats. If a standby pump is required, install a hand operated ...
The best pump for dealing with any pollution incident and many other applications including tank cleaning, water/waste treatment, construction sites, fire services.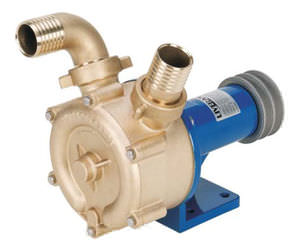 ... ring pumps, selfpriming and reversible, suitable for the transfer of clear liquids, without any solid parts in suspension. The pumps are available both made of stainless steel AISI 316 and bronze. According ...
See the other products
LIVERANI
boat pump
TN - TQB series
Flow rate: 5 l/min - 70 l/min
This self priming gear pump which is most adaptable for the intake of diesel oil, lubricant and fluids with viscosity up to 6°E and without any suspended solid parts.
boat pump
SLUDGE SUCKER PRO™
... Sucker hand pump series for on-the-spot pumping of all types of wastewater and slurry jobs including grout pump applications, drain pumping, unclogging air conditioner drains and more. ...
See the other products
Wastecorp Pumps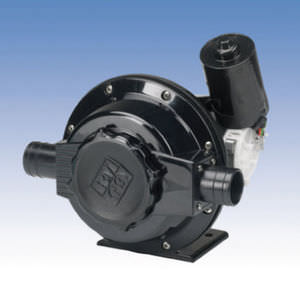 Flow rate: 40 m³/h
Electric self priming bilge/waste pump suitable for pumping polluted liquids, such as toilet waste, bilge water, shower water and the contents of waste tanks. Membrane type pump with an 1½ in- and outlet, ...
Flow rate: 0.2 l/s
Description: Self-priming, continuous duty, low volume gear pump that can be used for diesel, oil, and water. Usually ships within 3 - 5 business days. Ideal for diesel, oil, and water Self-priming Reversible ...
See the other products
Reverso
... with different pump motor configurations.It is easy to install as a bilge pump in any leisure craft or anywhere after the drain outlet in the waste water system or directly in the Matromarine ...
See the other products
Matromarine Products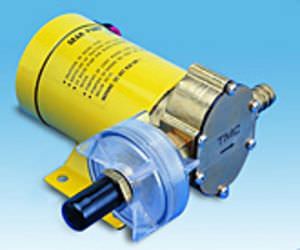 SELF-PRIMING, BRONZE GEAR PUMPING ELEMENTS INSIDE MOTOR :12V/24V AMP DRAW :15A (12V) / 8A (24V) FOR GENERAL LIQUID FUSE SIZE :35A (12V) / 15A (24V) HOSE DIA :5/8"(16mm) DIMENSION (LxWxH) PACKING WEIGHT MIN Q'TY :161.6x183.5x171.5 mm (6.36"x7.22"x6.75") :6pcs/ctn/1.69cuft :28kgs/ctn :6pcs ORDER ...
A high quality membrane pump suitable for pumping/transferring bilge water, seawater or diesel.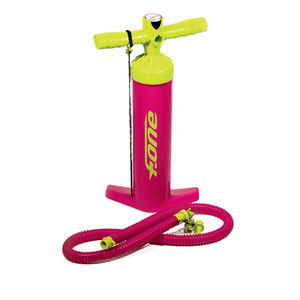 - Two inflating speeds: Two or One way pump tuning, which facilitates the inflation of the kite. - Sand hermetic increase pump efficiency. - Optimized size: more air volume for less effort. - Ergonomic ...