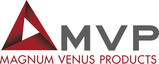 Booth
Magnum Venus Plastech
Mobile methacrylate adhesive spraying machine (for boatyards and shipyards)

ULTRABOND 1:1
Magnum Venus Plastech
MVP's new UltraBond units are the ultimate solution for your methacrylate adhesive material processing needs. Now you can count on simple, accurate metering and mixing (no gear pumps) with these rugged, easy-to-maintain units.

You get double-acting piston pumps for smooth, continuous power, stainless steel transfer pumps, proportioner pumps, hoses, gun & fluid sections with air/solvent flushing.

Featuring the MVP Powerslide power head, the UltraBond 1:1 Unit delivers a rugged 15:1 power ratio and 25:1 power ratio from the 10:1 unit using the 7" power head; the only true low psi power head on the market. Interchangeable parts for alternate ratios are also available. Operators will benefit from quick response shifting and a pilot valve operated by line pressure for reliability and ease of use. Modular Rapid Access Design (RAD) means fewer parts for easy maintenance and low maintenance costs.

It all happens at the gun: The UltraBond Units come with the superior 1:1 or 10:1 dispensing gun -- the #1 choice of methacrylate adhesive bonding users. The guns incorporate an easy ratio check feature that assures proper mix every time. In addition, these guns also features a "night cap" for protection against accidental crossover.
Other Magnum Venus Plastech products
Production machines and tools