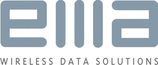 Booth:
EMA d.o.o.
Merchant ship surveillance system

BLUETRAKER® LRIT
EMA d.o.o.
BlueTraker® LRIT fully complies with IMO regulations on Long Range Identification and Tracking and is the leading terminal for integration in LRIT systems on the market.

It configures and transmits:
• Automatic Position Report (APR)
-- identity of the ship
-- position of the ship
-- date and time of the position
• On-demand position report polling
• Pre-scheduled position reports

BlueTraker® LRIT offers reliable, safe and secure, truly global LRIT operation for all types of vessels. It is a cost effective solution for a long life operation. Its exceptional features and benefits are unparalleled on the market.
Other EMA d.o.o. products