4 photos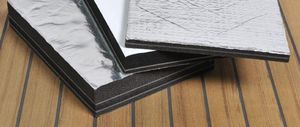 1 photo
yacht panel / for boats / soundproofing
Maritex
An immensely tough fibreglass cloth with a sealed metallised skin so it cannot absorb oil. It wont tear or fray. It looks heavy duty, and it is fire zero rated. Maritex is simply the best facing in the Halyard range....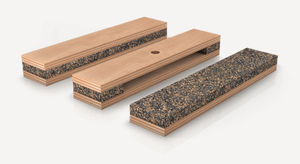 2 photos
yacht panel / soundproofing / plywood / sandwich ISOPHON BARS

The Isophon Bars are soundproofing and anti vibration composite bars made of okoumè marine plywood and rubber and cork. They are suitable for both horizontal and vertical applications in all yachts' compartmentations. Kind High Tech panels Sizes 2500 x 50 mm 3100 x 50 mm Thickness from 26 mm to 50 mm What it is and what it is for The...