Yachts
280 companies | 2290 products
How to choose this product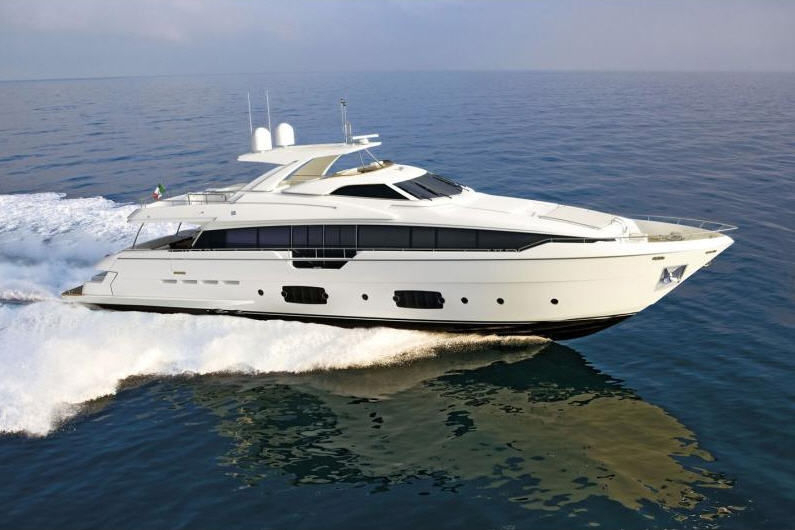 Yachts are motor-boats over 15 meters-long (50 feet).
On NauticExpo, a yacht is always a motor-craft; sailboats measuring over 15 meters are referred to as "sailing-yachts".
Applications
Yachts can be used for cruising, but also for sport-fishing (many US models offer modular blue-water fishing equipment) and high-speed navigation (cf. open yachts).

Yachts may be of interest to private boat owners and to chartering companies.
Technologies
For reasons related to building costs, weight and robustness, most yachts have steel hulls and aluminum superstructures.

Aluminum models are nonetheless available. Yachts constructed with sandwich composite materials (e.g. Corecell™/epoxy), components generally used on medium-size crafts, are becoming increasingly popular.

Such crafts make full use of their spaciousness and offer optimum comfort and luxurious amenities. Yachts may be equipped with jacuzzis, home cinemas or water-sport crafts (jet-skis, canoes, dinghies, etc.). Some models even have a helipad.
How to choose
Most yachts are sold fully customized.

Submit to the manufacturer a precise scope statement specifying in particular the type of navigation you wish to accomplish (exploration, cruising, chartering, speed, etc.) .
Advantages
- Live-aboard comfort
- Autonomy
Disadvantages
- Cost
- Require a professional crew
- Energy consumption and environmental impact