How to choose this product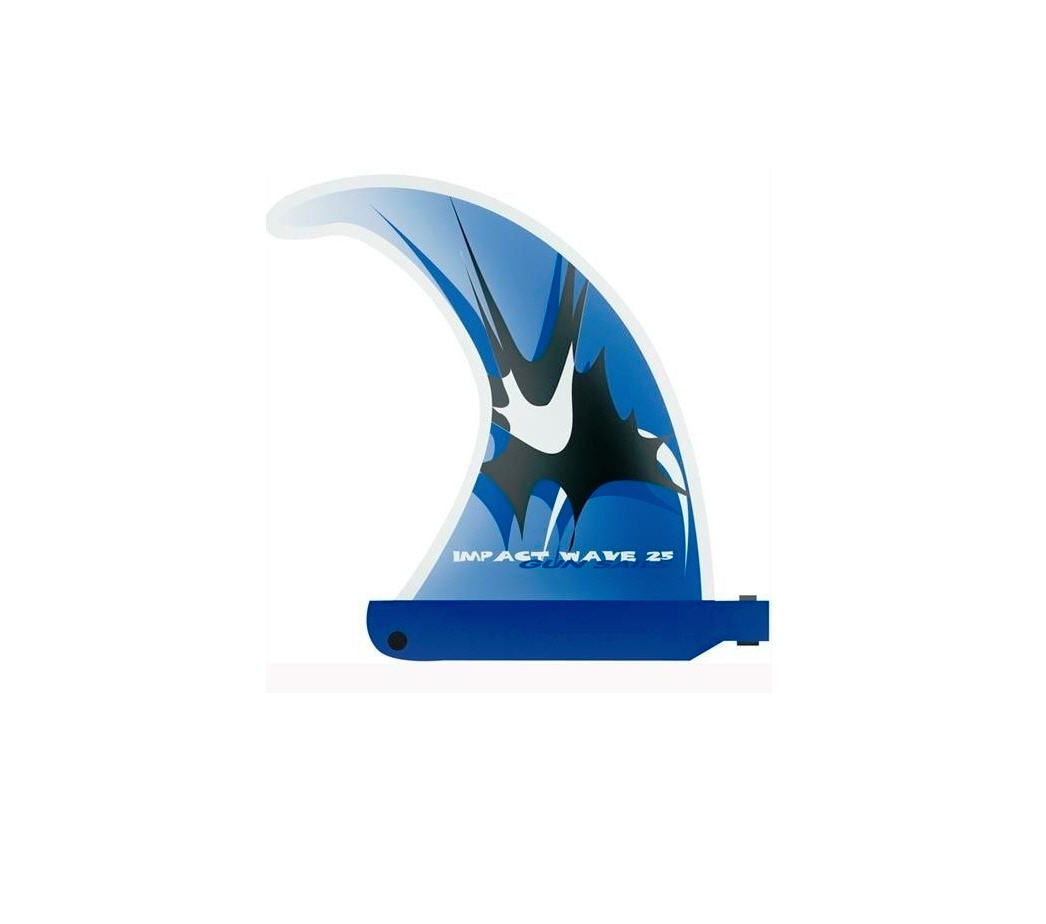 A wave fin is an anti-drift device on the underside of a windsurf board designed for wave riding.
All windsurf boards have fins to reduce drift when sailing upwind. This type is much more curved and shallower than the deep, straight fin found on boards designed for speed. It offers great maneuverability while providing sufficient tracking stability for wave tricks and freestyle riding.
Fins are generally made from solid carbon or fiberglass, and are usually thin. The pronounced curve facilitates turning and rapid resumption of planing. The longer and straighter the fin, the greater the speed. Shorter, more curved fins are better for wave riding and freestyle.
Choice will depend on board length and displacement, as well as rider weight. Other factors include typical riding style and wave characteristics. The fin stub must fit the board box, which can be Tuttle, deep Tuttle, power, trim or US.