How to choose this product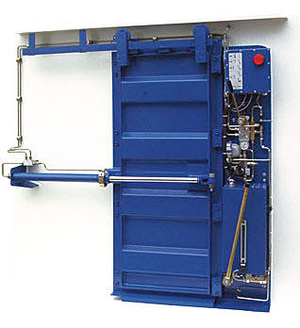 A watertight door closes hermetically, forming a barrier against the passage of air or water.
Applications
Such doors are used on ships to prevent flooding in case of a leak, or to prevent the spread of fire.
Technologies
These doors can be operated manually via a lever. Some models use hydraulic or electric systems, or a combination of the two. While some are operated directly, others can be activated remotely from the bridge or another location fitted with controls.
How to choose
Choice will depend on door size and location, the operating mechanism and the number of doors needed to ensure vessel stability in case of flooded compartments.
Advantages
- Compartmentalization
- Watertightness
Disadvantages
- Requires maintenance