How to choose this product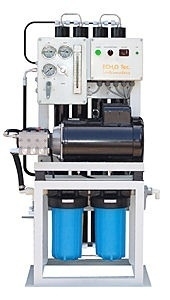 A water maker for yachts produces fresh water by removing salt from seawater. Because of reduced space, it is smaller than a ships desalination unit. NauticExpo offers various types, such as reverse osmosis, evaporation and distillation water makers.
Applications
These devices are used to produce fresh water for on-board consumption.
Technologies
Each type of water maker uses different technology to produce fresh water.
How to choose
Choice will depend primarily on the capacity, the size and the energy consumption of the unit.