Trailerable sailboats
44 companies | 90 products
How to choose this product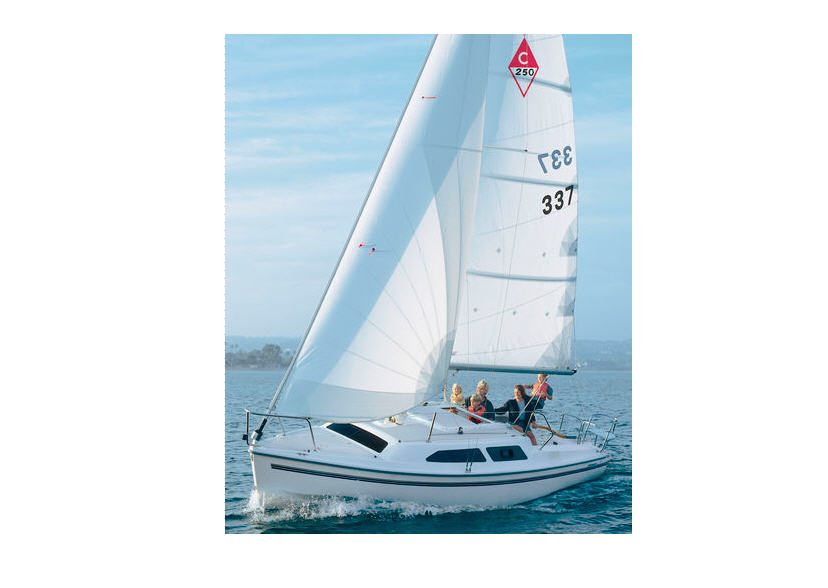 Trailerable sailboats are small enough and light enough to be transported by trailers.
Applications
Such vessels offer two advantages. They can be stored in the owner's yard or in a dry storage area when not in use. In addition, they can be quickly and easily driven to a new venue for racing or cruising when it is too far to reach by sea.
Technologies
A sailboat is considered trailerable when it can be put on a trailer whose laden dimensions and weight comply with applicable road regulations. They rarely measure over nine meters since most countries require larger craft to be carried on special equipment, generally multi-axle trailers, and tractor vehicles requiring a special drivers license.

However, some trailerable boats have one or more cabins, an ideal choice for those wishing to sail in different areas on a regular basis. Another criterion is that one or two people should be able to step and unstep the mast manually, without need for a crane. It is not possible to trailer a sailboat with the mast in place.
How to choose
The type of sailing to be done is the main element to consider. The choice of boat will be affected by whether one intends to cruise, race or just enjoy a day on the water. Verify availability of a suitable trailer.