How to choose this product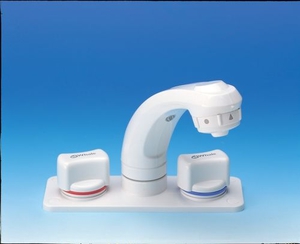 Boat taps are plumbing fittings forming part of the vessel's water system. Those offered on NauticExpo are designed for use aboard leisure craft.
Applications
These devices are intended for use on recreational vessels with salt- or freshwater systems including a sink. Most are cruising boats with shower, galley and similar features.
Technologies
As on land, stainless steel, plastic, chromed brass and other materials are used. Single-handle taps are sometimes found aboard vessels with a water heater. Articulated models fold inward to free space when not in use. Another space-saving option particularly practical where there is little room is the retractable spray, which serves as both shower and sink fitting. Most versions feature a water-saving aerator.
How to choose
Verify the diameter of the tap hole on the sink. Determine need for a single-handle model. Choose a design that will blend in with the boat's decor