The Online Boating and Maritime Exhibition

Dimmer switch without frame, fits Berker Integro frames. With LED backlight. Incl. 10 m cabelset to be conected to dimmer control (466301).

Lighted stainless steel 3-way bilge pump switch. When using the Momentary-On switch, bilge pump can be operated bypassing the automatic float switch - switch automatically ...

boat switch
STV 10X series
Power distribution switch panels in a build-up system for individual switching installations for ship's supply. Standard circuit breakers with a nominal power rating of 8A are fitted. Circuit breakers ...
See the other products
philippi elektrische systeme

10 power circuits with thermal circuit breakers (8 A), lamp diodes display, rocker switches. Dimensions W 110 x H 180 x D 70 mm
See the other products
philippi elektrische systeme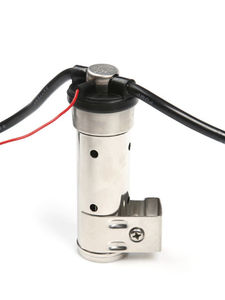 ... level rises to the top of the Pump Switch (80 mm from bottom), it will automatically start the pump, and keep the pump running until level is ca. 20 mm from bottom of the Pump Switch. Then the pump ...


This EMD switch senses water level and automatically controls a 12-to-24 volt bilge pump. It turns on when it senses 51mm water level and turns off when water is below 19mm. Ignition protected. CE certified. Characteristics Security ...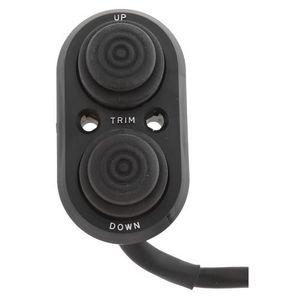 Put a trim switch or hydraulic jack plate anywhere you want with this versatile switch. The Transom Trim Control Switch provides a weatherproof tilt control system at the stern area ...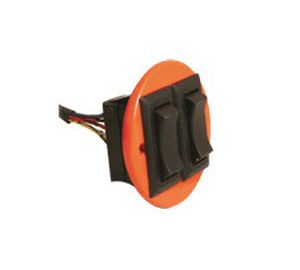 Replacement switches for Standard, Billet or ETS Controls

Adds 3 switches to your controls Trim multiple drives & tabs For left or right handed applications Made of billet aluminum Fits Standard or Billet controls

boat switch
5T / 15T / 12T / 24T
Description Murphy Time Switches can automatically start or stop engines or electrical motors after a pre- determined time. These time switches can be wired for a open or closed circuit when time expires. ...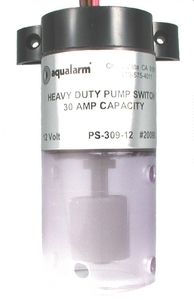 PS-309-12 12 Volt Heavy Duty Pump Switch Available 12v, 24v, 32v Waterproof: All plastic and epoxy sealed Five feet of Marine Grade Tinned Wire NO Mercury Positive float action for reliable switching......No ...

Description: Spare switch for the impeller pump OP-6 and OP-700 Series of Oil Change Systems. Usually ships within 1 business day.

Flush Switch with a homely design and intuitive operation suitable for any user. Even entertaaining the occasional guest will not mean embarassing and unavoidable explanations about how to use the toilet.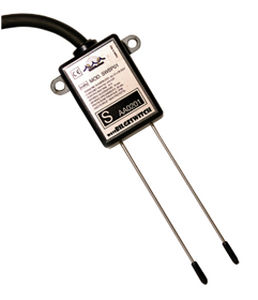 This eletronic bilge pump switch differs from other electronic switches because the two stainless steel sensors can be adjusted to the optimal level. If necessary, you can cut the two 10cm. stainless ...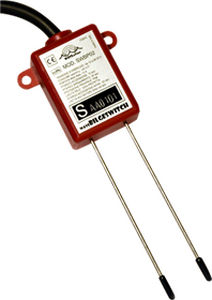 This switch may be associated to the acoustic flasher AF01 indicating malfunction in emptying of the bilges. Wavebildge switch The malfunctions can be due to various factors, such as clogging pipes, ...

... non-mercury electronic bilge pump switch has no moving internal parts and is very easy to install. It incorporates a reliable control system which is activated only when the water is in the bilge. The Bilge Pump Switch ...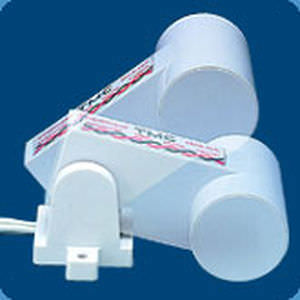 12V DC , FUSE 15A MAX PLASTIC HOUSING WHEN WATER LIFTS THE BUOY UP TO 2'' HIGH,THE SWITCH AUTOMATICALLY TURNS THE BILGE PUMP ON UNTIL THE WATER IS DRY.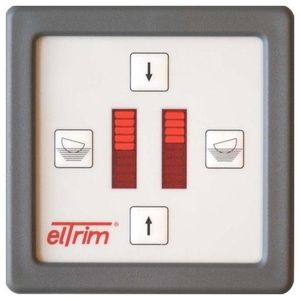 elTrim ST with position indication - standard solution - Operating of tabs is manual. - The top push-button moves both tabs down so the bow moves down. - The lower button will raise both tabs, so the bow moves up - Right button: ...

... indication - Budget solution to start with. - The position of the tabs is not visible. - You can move each tab by a separate switch. - Upgrade to other models automatic or ST is possible at any time.