The Online Boating and Maritime Exhibition

inboard express cruiser
48 Sport Fisher
Length: 14.69 m
Two Oceans Marine launched an exciting 48 foot game fishing boat, the Two Oceans 48 Sport Fisher, in 2012. Named Big Bob, Two Oceans' superbly built 48 Sport Fisher's naval architect ...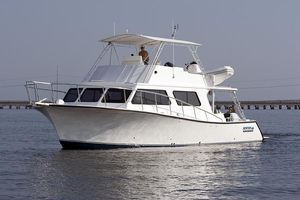 inboard express cruiser
46' Sport Fish
Length: 14.02 m
... Newton 46' Sport Fish is just the right vessel that is sure to please everyone! With over 500 square feet of deck space there is plenty of room for customizing to fit your needs. This vessel can be fitted for an all-in-one ...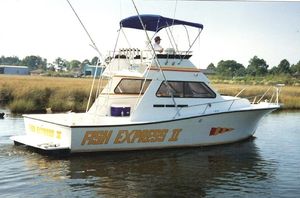 inboard express cruiser
32' Sport Fish
Length: 9.75 m
... looks, Newton Boats 32' Sport Fish is in a class by itself. Built of only the finest materials and to A.B.S. specifications, this vessel will bring you years of enjoyment. Whether your intended use is pleasure or commercial ...

outboard express cruiser
30 DUCKWORTH
Length: 9.75 m
The pinnacle of open-water performance, the Offshore series is generously featured and available in lengths from 24' to 30'. Make no mistake about it, this is an offshore to the core. The self-draining aft deck with .190" metal flooring ...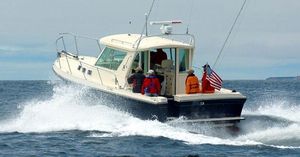 inboard express cruiser
31 TOURNAMENT EXPRESS
Length: 9.65, 10.06 m
The Albin 31 is geared toward the avid angler as well as the cruising enthusiast. It improves on the best of the 28 and super sizes it to 31' 8" LOA. The Albin 31 is available with either single or twin diesel engines. The high visability, ...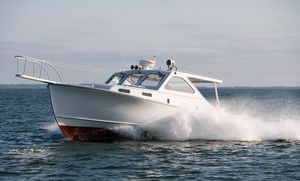 inboard express cruiser
PATRIOT
Length: 13.54, 10.92 m
When Billy Joel came to Ellis Boat Company looking for a new sport fishing design based on our Ellis 36 semi-displacement hull, we were very excited to take on the project. And once completed, it only ...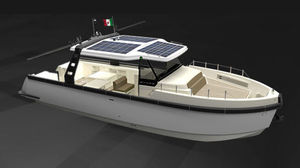 solar-electric powered express cruiser
EC 30 FISHING
Length: 9.53 m
... a daily cruise aimed to meet different boat typologies. Because of its modularity, Ethos can be used for pleasure, fishing, water sports, diving, tourism, discovery and long trips. Ethos has been studied ...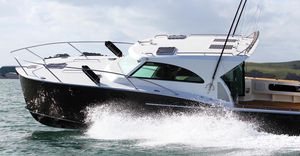 inboard express cruiser
SEMIFLY 32
Length: 10.6 m
A combination of design, innovation and performance, the Semifly 32 is also full of surprises. Easily manageable for a couple, it has space for a crowd. Performance is outstanding, yet it has amazing fuel economy. And its finish, features ...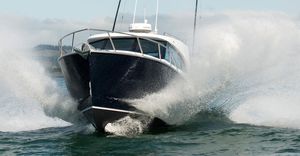 inboard express cruiser
CUSTOM 950
Length: 10 m
... The new Custom 950 will be particularly appealing for family and fishing expeditions with sleeping for six, separate bathroom, full galley and large cockpit space with curved sports fisher transom. Every ...

Length: 11.4 m
Loa: 11.40 m Beam: 3.34 m Depth: 1.00 m Draft: 0.55 m Displacement full load: 8 tons Max speed: 30 knots Persons: 8 Engines: 2×SUZUKI outboards, 300hp Fuel: Petrol Fuel tank: 1×700 L Fresh water tank: 1×100 L Radar: NAVMAN 8120 VHF: NAVMAN ...

Length: 10.1 m
... automatic stool. There is a washstand on the deck. Diving platforms and embarkation ladder are located on the stern. Two fishing rod sockets are situated on aft port and starboard . Specifications: Length Overall: ...

inboard express cruiser
CHASE 38
Length: 11.6 m
... tournament fishing, family cruising and offshore performance. To quote John Deknatel, President of C. Raymond Hunt & Associates, "Simply stated, the Chase 38 is the finest 38' fishing machine available ...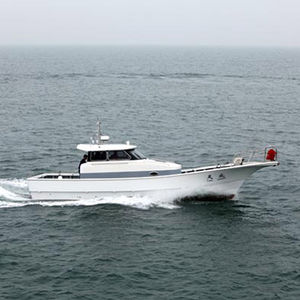 inboard express cruiser
43'
Length: 13.1 m
Length overall: 13.10m Beam: 3.20m Depth: 0.95m Draft: 0.50m Displacement: 8.95t Fuel oil tank: 700L Water tank capacity: 200L Main engine power: 480HP Design speed: 27kn Sail area: sheltered navigating zone Person: 10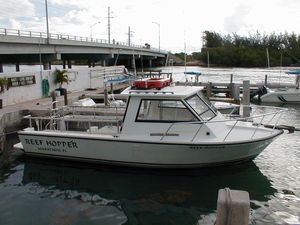 inboard express cruiser
ISLAND HOPPER 30
Length: 9.55 m
... everywhere. Over the years Island Hoppers have developed a devout following far beyond what the original developer foresaw. Fishing captains depend on Island Hoppers worldwide and the same is true for the dive, parasail, ...
See the other products
Island Hopper International Boat Works, Inc.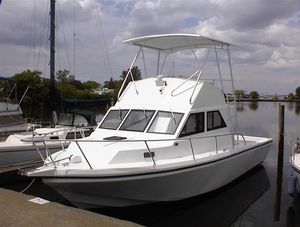 inboard express cruiser
SEA HAWK 36
Length: 11.63 m
... at entry and an aggressive stepped chine system with built-in spray rails flowing aft allows her to pierce the waves for a fast fuel-efficient ride and still handle seas that keep most other boats in her size class at ...
See the other products
Island Hopper International Boat Works, Inc.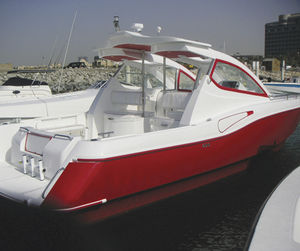 inboard express cruiser
Sea Prince 39
Length: 11.7 m
Standard Features Bow hatch Twin console with windshield Two berth cabin fully upholstered Anchoring & navigation lights S.S. rails Bilge system Marine toilet and galley with refrigerator Refrigerated compartment and ice boxes Marine ...

inboard express cruiser
Excalibre
Length: 11.6 m
... typical New Zealand outdoorsman in mind, the boat is configured for a number of uses, including big game fish, bottom fishing, spear fishing, diving and swimming. The design makes use of a helm station ...
See the other products
LOMOcean Design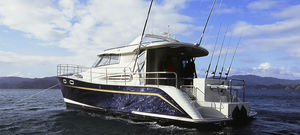 inboard express cruiser
Aquavette
Length: 10.7 m
... operated pleasure boat with charter capabilities, but is generally optimised for short duration coastal family cruising and sport fishing. Some charter operation is envisaged, so design and constructed ...
See the other products
LOMOcean Design