How to choose this product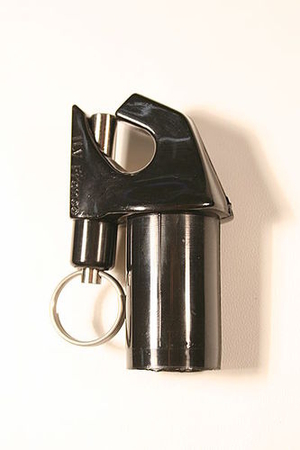 A pole terminal is a fitting in the form of a hook closed by a spring-loaded sliding pin operated via a lanyard. One terminal holds the spinnaker guy, while the other is attached to a ring on the mast.
Applications
Such devices are indispensable aboard sailboats using a symmetrical spinnaker supported by a pole. The pole holds the spinnaker open to windward.
Technologies
The hook is closed by a sliding pin with a ring or another fitting for attaching a lanyard or control line. When the line is pulled, the hook opens, allowing the guy to be cast off or fastened, for instance during a jibe. Pulling in the other direction frees the pole from the mast or enables it to be refastened after the maneuver.
How to choose
Choice will depend on the diameter of the spinnaker pole and that of the mast ring.