1 photo

7 photos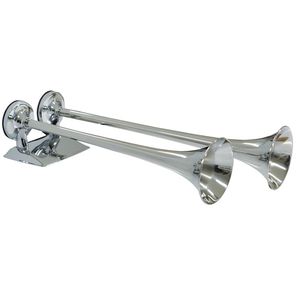 1 photo
How to choose this product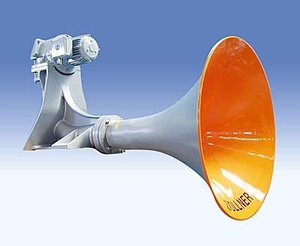 A ships horn is a device designed to emit acoustic signals.
Applications
In reduced visibility, the horn may be sounded while underway, at anchor or during maneuvers. In normal visibility, it is used to signal the ship's intentions such as changing course to port or starboard or moving astern.
Technologies
Depending on the vessel's dimensions, its horn operates somewhere between 70 and 700 Hz, with a range of one to two miles. Ships horns usually operate on either compressed air or electricity.
How to choose
Vessel length will determine choice of horn and its frequency. Technical details can be found in Appendix III of the RIPA.
Advantages
- Acoustic communication
Disadvantages
- Limited range