How to choose this product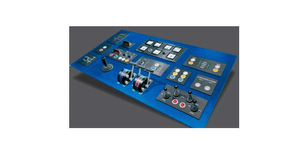 Ship control panels are electric or electronic devices for the control and management of a range of equipment connected to them.
Applications
Ships bridge instrument consoles often include multiple controls and screens. They are designed to manage all on-board equipment, including propulsion, alarm systems, windshield wipers, firefighting systems, CCTV surveillance, bilge gases, navigation and other lighting and propeller pitch.
Technologies
Such panels are manufactured using aluminum, plastic, stainless steel and other materials capable of withstanding impact and exposure to moisture. They are equipped with a range of buttons, switches, joysticks, screens and indicator lights for the control of various equipment. They can be recessed into or surface-mounted on an instrument console or a partition.
How to choose
Choice will depend on the specifications of the equipment to be controlled. Verify that there is sufficient space to accommodate the panel.