Ship auxiliary engines
17 companies | 142 products
How to choose this product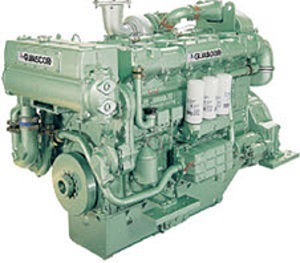 An auxiliary engine is an electric or internal combustion engine used in emergencies or whenever the main engine breaks down or becomes inoperable. NauticExpo features many types, including high- and medium-speed diesel auxiliaries and combination diesel-gas engines.
Applications
Such engines must provide adequate power to a vessel's vital equipment or additional power when needed.
Technologies
Engine technology varies with type. Auxiliary engines are usually connected to the main engine such that if the latter fails, the former starts functioning automatically. It also can be started manually.
How to choose
Choice will depend on the power requirements of the vessel.
Advantages
- Independent from the main engine