The Online Boating and Maritime Exhibition

... Person Crystal Clear Hull Transparent Kayak Paddling across the water is a peaceful way to take in the natural beauty of lakes, rivers, and oceans. Now you can see what's going on beneath the surface. The Driftsun kayak-canoe ...
See the other products
Marketfleet, Inc. Driftsun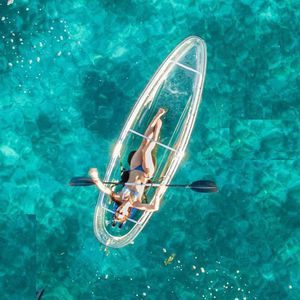 sit-on-top kayak
Explorer
The Crystal Explorer by The Crystal Kayak Company is a totally crystal-clear canoe-kayak hybrid that lets users observe the underwater world below them! The Crystal Explorer features durable yet lightweight ...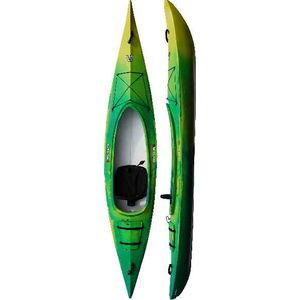 ... 28" Weight: 49 lb. Cockpit: 51" x 18" Capacity: 350 l M.S.R.P. $815 DESCRIPTION: The INUVIK is a broad, extremely stable kayak with a very large cockpit opening. It is perfect for large loads or rough water. The ...
See the other products
Clear Water Design

The Zephyr 480 is an entry-level touring SEA KAYAK. It is stable and easy to paddle, so it is an ideal choice for learning the principles of sea kayaking, yet as you'll become more familiar ...
See the other products
Kape-Sport Kft.

... ideal wilderness sea-touring canoe/kayak hybrid. The Sea-1 can be paddled with either a canoe or kayak paddle. Features a large cockpit, 9.5′ in length, which provides ...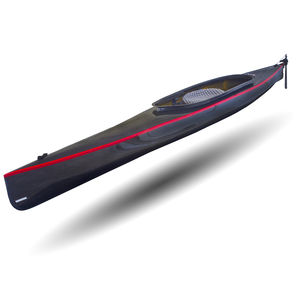 ... seat or like a kayak with the lower seat option. With the lower seat the Falcon can take on larger waves so it can be used on open water like a sea kayak. The cockpit size ...
See the other products
Savage River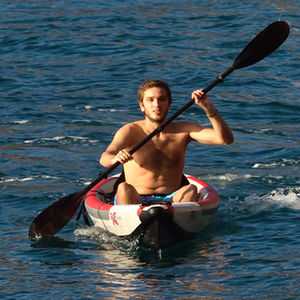 sit-on-top kayak
SLIDER350
... Ability to cut through and ride over waves, giving you hard-shell kayak performance and experience in an inflatable kayak. Self-bailing drain valves allow water to drain out easily when the kayak ...
See the other products
Zebec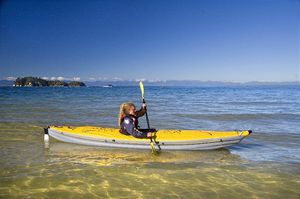 inflatable kayak
K40 Tasman
INCEPT inflatable sea kayaks pack into light, compact airline baggage including kayak spray-skirts, seats, pedals, rudder and pump. Imagine being able to take your sea ...
See the other products
Incept

... directional performance. Less work correcting and more power to move where you want to go. Loaded with features that no other kayaks have, the Phantom is a craft for the discerning paddler.
See the other products
Extreme Interface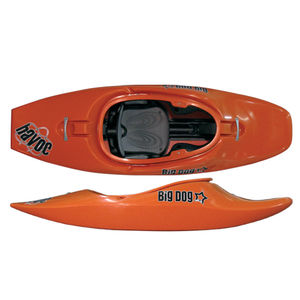 The Jekyll and Hyde of our range, as playable as many freestyle kayaks, yet remaining as comfortable, fast and forgiving as some river-running designs. Although heavily influenced by the more focused original Kaos, every ...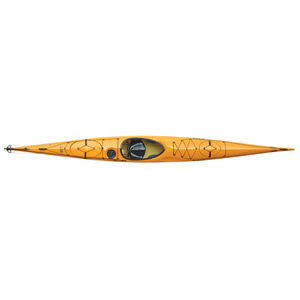 Intermediate and advanced paddlers will enjoy a whole new level of performance paddling in the current version of our legendary kayak. A narrow beam and razor bow are matched to a flush deck with deck scallops allowing ...
See the other products
Seda

... features of a longer touring kayak, but a little more manoeuvrability, the Islay 12 is for you. Choose This Kayak For: - The stability and manageability of a recreational kayak, but ...
See the other products
Venture Kayaks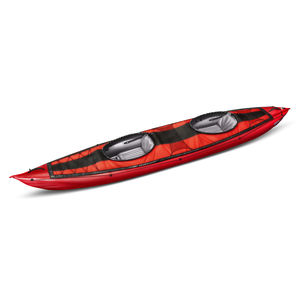 ... shape, the SEAWAVE kayak is easy to control and very fast. It can be converted from a three-person version into a two-person or one-person kayak by moving the seats. Installation of an optional deck ...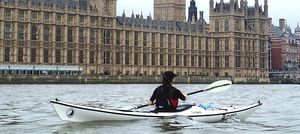 rigid kayak
xplore series
The Xplore range of sea kayaks is designed to serve two purposes: to be efficient, capable, seaworthy expedition kayaks, while also being dynamic to paddle on day trips. Computer designed, ...
See the other products
Tiderace Sea Kayaks

sit-on-top kayak
425K & 310K
Length(max.): 3.10 m / 4.25 m Βeam: 0.85 m Weight (approx.): 25 kgr / 35 kgr Design Category: Canoe Persons: 1 + 1 / 2 + 1 Description 425K & 310K are two specially designed canoes for comfortable rowing and stability, by also ...

The Sprite is the ideal kayak for all family members to enjoy. The wide flat hull makes for a very stable craft that is a pleasure to paddle. It has a very large cockpit for easy entry and exit, and a clip-in child's ...
See the other products
Q kayaks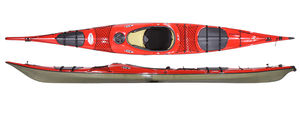 rigid kayak
Millenium EVO
This beautiful kayak is a combination of a fast sea kayak and an agile single kayak for rivers and lakes. The long, slim, form provides a high level of speed, the pronounced ...
See the other products
Prijon GmbH

... removable side chambers & I-beam floor made from heavy gauge PVC * Premium coated nylon hull that is resistant to sun, oil and sea water * Two adjustable seats with storage compartments * Removable storage bag * ...

... 0,76 x 0,39 m Speed and comfort are the strong points of this kayak. Fitted like a racing kayak, but being a sea kayak it offers three seating options to fit the sea ...
See the other products
Nelo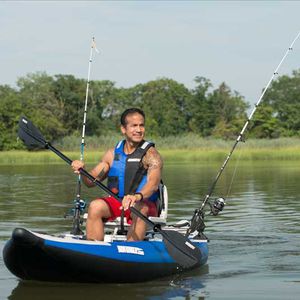 sit-on-top kayak
300x Explorer
The 300x stands alone in a class of it's own! Designed to tackle whitewater as well as open-water and surf, this kayak is sure to add years of fun! Person Capacity1 Hull Weight14 kg. Length300 cm Beam100 cm Interior267 ...

Reval HV PE is a high volume British style sea kayak designed for bigger paddlers. Reval HV PE is a durable 3 layer PE kayak with a superb navigability and extra degree of stability even ...
See the other products
Tahe Outdoors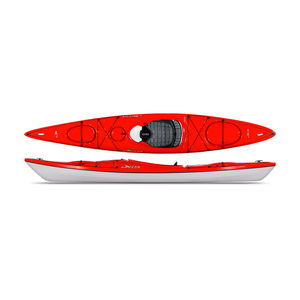 ... paddling this popular light touring kayak. Its extended keel design aids in stability and offers superior tracking than other kayaks in its class. The Delta 12.10 has all the features found in all our ...
See the other products
Delta Kayaks

See the other products
Plasmor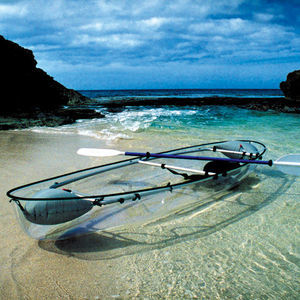 transparent kayak
Molokini
The Ultimate in underwater exploration with the all transparent two passenger kayak. Made from polycarbonate material used in the production of bulletproof glass.
See the other products
Clear Blue Hawaii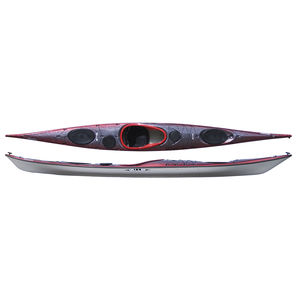 ... that all our kayaks are famous for. The longer waterline, of the Etain, ensures that performance is maintained and handling remains predictable, even when laden. Background – At Valley, we has a long history of producing ...
See the other products
Valley