Sailboats with tiller steering
17 companies | 30 products
How to choose this product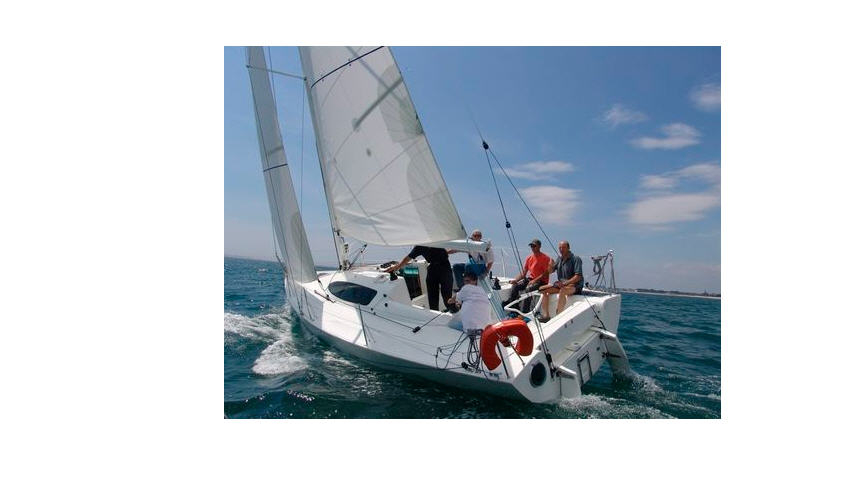 A sailboat with tiller steering is piloted via a lever connected directly to the rudder or rudders.
Applications
Tillers are suitable for centerboard, racing and small cruising sailboats. Larger vessels require a wheel because the force of the water on the rudder is too strong to be countered by a direct connection. However, some racing sailboats use a geared tiller, whose sensitivity is superior to that of a wheel.
Technologies
Tillers are made of wood, metal or carbon. They are attached to the rudder shaft, which is sometimes connected to a rack. Tillers may have a racket handle, a circular prolongation offering a better grip. Some have an extension, a telescopic arm facilitating steering from a position off the centerline. These vessels can be made from any of the typical sailboat construction materials: polyester or epoxy laminates, wood, steel or aluminum.
How to choose
Choice will depend on the vessel's size, including number of cabins, and intended use, cruising racing or both. Configurations include centerboard, keel and ballasted centerboard sailboat, each with its advantages and disadvantages. The relationship between draft and windward performance should be kept in mind.
Advantages
- Better steering "feel"
- More compact than a wheel
- Easy maintenance and repair
Disadvantages
- Unsuitable for heavy vessels
- Less control than a wheel in reverse