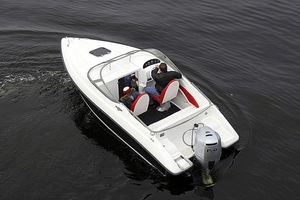 outboard runabout
Samarka 190
Length: 6.02 m
... plastic top. Aluminum bottom allows endure high stress, plastic top provides the perfect look and usability. The spacious cabin can comfortably accommodate two passengers for a night-stay. Lenght, m 6,02 Width, ...

inboard runabout
NORDIC CRUISER
Length: 7.36 m
Erik Andreasen has been the inventor of the serial production of the Nordic Folkboat. He was looking around many years for something similar to the folkboat as a motor vessel but could not find anything. He has not been satisfied with ...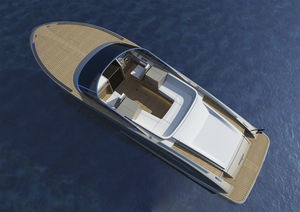 Length: 9.46 m
Exclusive and sophisticated sporty open boat that with its unique design is able to harmonize modern materials and high quality cared handcraft finishings. Its sinuous lines, along with the advanced techniques, allow to obtain a light ...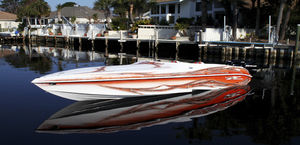 inboard runabout
280 SPORT
Length: 8.74 m
• Integrated Molded Swim Platform • High Lift Ventilated Dual Step Hull • Fiberglass Grid Stringer System w/2 lb Density Foam Injected • Long Life Upholstery (No Rot) w/Marine Grade UV Vinyl & S.S Fasteners • All Rigging & Wiring ...