How to choose this product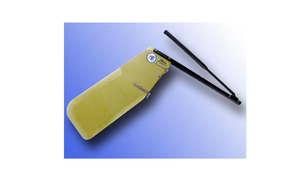 The rudder blade is the flat part of the rudder assembly which pivots to direct the water flow created by the vessel's forward movement, thus changing the boat's direction.
Applications
All sailboats, as well as motor vessels driven by a shafted propeller or another non-directional system, must be steered via a rudder. Double rudders are not uncommon, especially on twin-engined craft. Such an arrangement makes monohull sailboats more maneuverable when heeled over.
Technologies
The rudder consists of a blade of varying shape, usually thin and hydrodynamic, and the stock, which fits into the rudder stock tube incorporated into the boat's hull. Naval architects calculate rudder blade dimensions based on vessel length, weight and, especially, top speed.

Sailboat rudders reach deeper into the water than those mounted on powerboats. Wood, metal alloys and fiberglass- or carbon-based composites are used to make the blades. The rudder can be attached directly to a tiller or linked to a stock arm, a quadrant, a rack or another steering system.
How to choose
Choice will depend on vessel type and the parameters mentioned above, including top speed and weight. Stock tube diameter and the type of steering system are additional factors. For a production model sailboat, the make and model will determine choice.