The Online Boating and Maritime Exhibition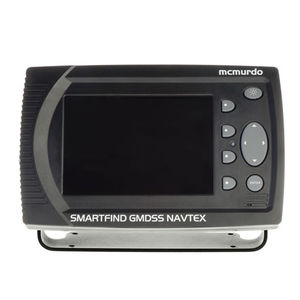 boat receiver
SMARTFIND GMDSS
... sorted by channel, station ID, category type or most recent. The SMARTFIND GMDSS NAVTEX features a powerful tri-channel receiver, which allows the unit to simultaneously monitor the 518KHz English language, 490KHZ national ...

This USB GPS receiver works with Maptech's® Chart Navigator, Chart Navigator Pro, and Offshore Navigator (Lite) software programs. Plug it into your laptop's USB port, and you'll see your position right on the laptop ...

The SEA 7001C/RS is a remote speaker designed for use with any of the SEA 7001C series of Guard Receivers. This speaker allows the associated receiver to be monitored for watch-keeping purposes several miles ...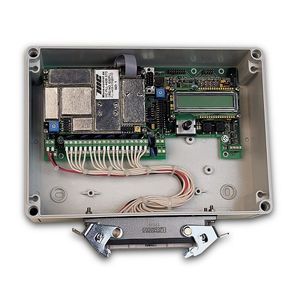 Upon request, the range of receivers provided by Cavotec Micro-control can be built into Ex d and e housings. These housings meet Ex requirements according to ATEX and IEC certification guidelines.
See the other products
Cavotec MSL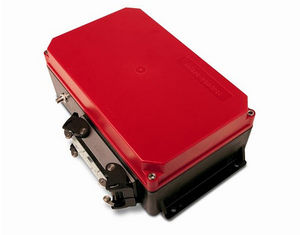 terminal receiver
FIELDBUS
Cavotec Micro-control fieldbus units can be configured for use with a variety of formats including:- Profibus DP, CanOpen, Devicenet, and others. See data sheet with complete list.
See the other products
Cavotec MSL

ship receiver
NAVIGATOR 24
There are two satellite positioning networks which orbit the earth: the Global Positioning System (GPS) and the Global Navigation Satellite System (GLONASS). The GPS network was commissioned in 1993 and the GLONASS in 1996. The constellations ...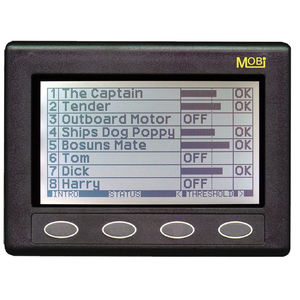 The Nasa MOBi is a state of the art, fail-safe transponder man overboard system. It consists of a base unit and up to eight active transponders for crew or valuable equipment. In operation the base station sequentially interrogates each ...
See the other products
Nasa Marine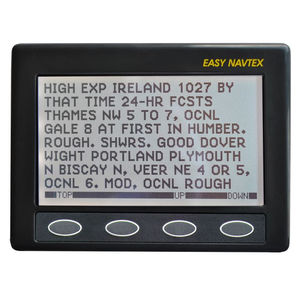 Easy to read. This new navtex receiver features big, bold characters and intuitive message formatting. Easy to program. Simple menus let you select which stations and which message categories you want to receive. Easy ...
See the other products
Nasa Marine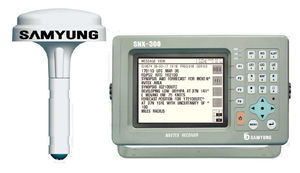 ... (490KHz/4209.5KHz) are simultaneously receiving by two receivers built-in. • Receiving messages sets-up from outer navigational equipment and channels. • Storage for over 200 advisory ...
See the other products
Navis USA LLC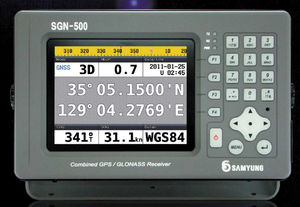 Features • Fully compliance with IMO and MSC standards • Compact size and light weighted; easy to install any locations • Full automatic positioning can runs without initial default setting required • Comfort/easy view for night navigation ...
See the other products
Navis USA LLC

ALERTING UNIT - Man Overboard, Sea Marshall® AU9 fully automatic digital personal locator beacon 24/7 monitoring of crew Small and comfortable to wear Automatic activation upon immersion Protects you and your crew day and night Long ...

boat receiver
SKIERALERT®
Wireless Water Sports Safety... The SkierAlert® SP utilizes patented MarineLink® Technology to closely monitor a skier, wake boarder, tuber, etc, and even doubles as a man overboard detector. When the wireless safety lanyard is attached ...

ship receiver
NAVIS® CH-3101
... this information With DSC controllers. A DSC controller displays current position and time if connected to a GPS receiver and the receiver is on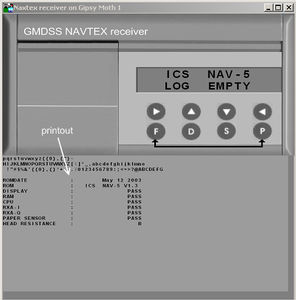 Reception and printout of Navtex messages. Use "Generator of DSC, Inmarsat and Navtex messages" on the instructor place to send these messages.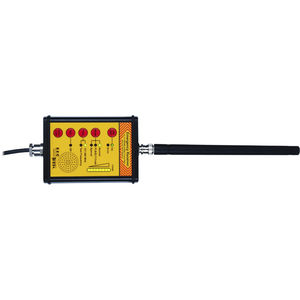 oceanographic receiver
RT-100
The RT-100 Emergency Receiver (also marketed under the name "CrewGuard") monitors the international emergency frequency 121.500 MHz. The receiver triggers an acoustic alarm whenever a signal is received ...
See the other products
RHOTHETA Elektronik GmbH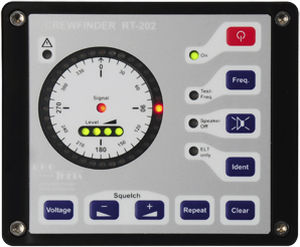 ship receiver
RT-202 CrewFinder
... . This eliminates false alarms due to radio frequency interference or other radio signals. When the selective squelch function is deactivated, any radio signal can be received regardless ...
See the other products
RHOTHETA Elektronik GmbH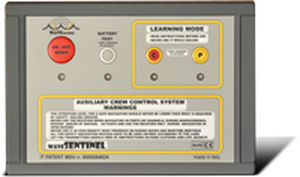 boat receiver
RC01G (grey)/ RC01W (white)
Wavesentinel is a patented receiver that, in addition to warn acustically if a member of the crew or a pet falls overboard, differs from other Man Over Board systems because it can shut down the engine of the boat if ...
See the other products
wavelectron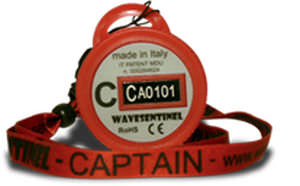 ... board system. This tag transmitter is intended for the captain or for the boat operator and it will be self-learned by the receiver on a special program that activates the relay which shuts down the engine of the boat ...
See the other products
wavelectron